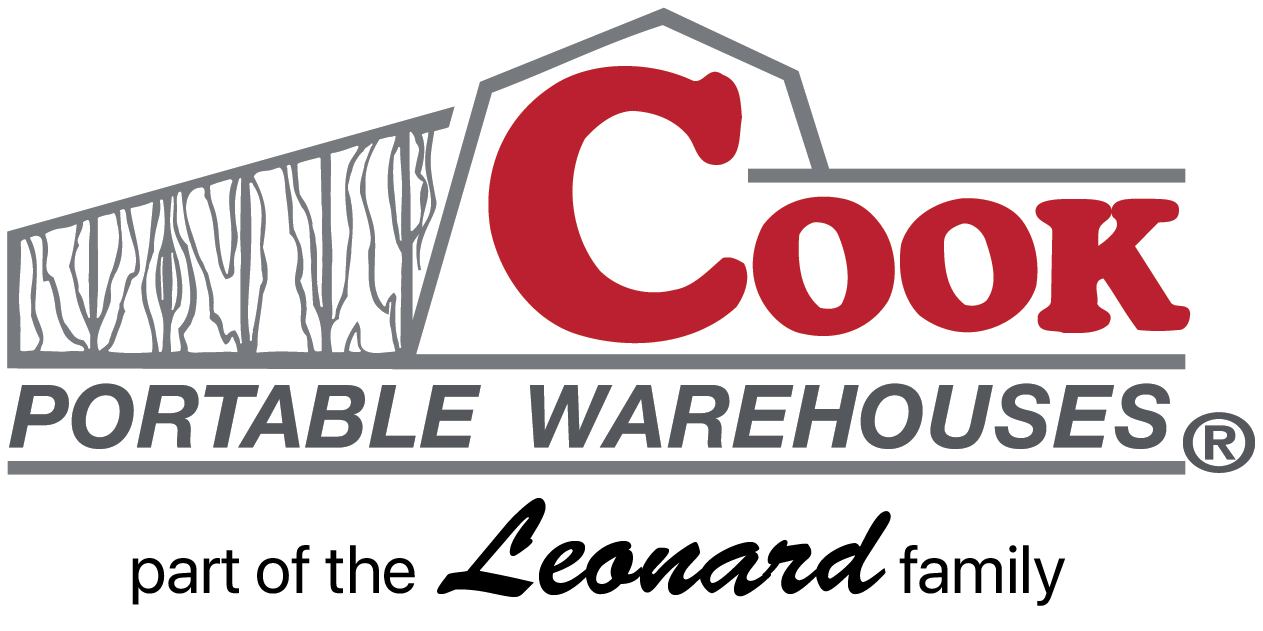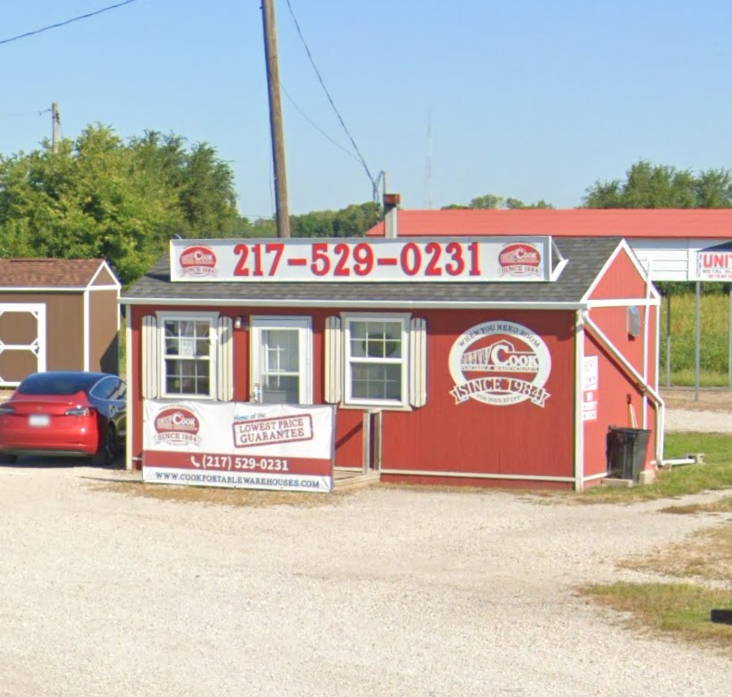 Cook Portable Warehouses of Energy, IL

10293 Route 148, Energy, IL 62959
---
APPLY FOR SHED RENT TO OWN
Everyone needs room for their extra stuff! Most are still looking for storage buildings for sale. But, on occasion in Energy, IL, there will be a few who ask for the right portable building for a little cabin or home office.
BUY YOUR LAST SHED FIRST IN ENERGY, IL
The Energy, Illinois Cook lot is well established in the community's mind. Everyone knows they've been there for a while and so people trust them. It's not uncommon to hear someone come in and say 'my parents had one when I was growing up and they said this is the place to go.
At our shed lot in Energy, you'll find around 20 storage sheds, varying in color, size and type. But, the top seller for this lot is the lofted barn.
With this variety offered, it gives customers a better idea on what they want and how their items will work inside the building. Though most are searching for more storage space, occasionally he will help a customer find the right shed to convert into an office.
KEY POINTS TO REMEMBER WHEN CHOOSING A COOK SHED
Why is a Cook storage shed the right choice for so many families, farms and businesses? Here are a few key points to remember as you research your portable building options:
Warranties: Cook offers a Lifetime warranty on all treated components. We also have other warranties that make sense for any shed owner. Learn more about our warranty options.
No Credit Check: Cook makes purchasing a building easy. Your credit score will not be pulled and your current job will not be contacted. Our rent to own program is simple and easy which means you get exactly what you need for a price you can afford. Learn more about our rent-to-own program.
Customize Your Shed: If you don't find exactly what you want on our shed lot in Energy, that's ok! Visiting the lot will give you an idea of what size and type of shed you're looking for (ie. Utility, Lofted Garage, Garden Shed). Then you can order the color, style and extra features you want. Learn more about our superior features for each of our portable buildings.
So, if you're searching for a portable shed near Energy, Illinois, stop by Cook Portable Warehouses of Energy to find what you need at the price you can afford.