Leonard's Team Works With You To Ensure That All Your Needs Are Met When Designing Your Landscape Work Trailer

Leonard's landscaping trailer and vehicle packages allow your team to get to a job site with all their equipment properly stored and safely secured so that they can concentrate on the task at hand. Configurations are designed to maximize the use of your landscaping vehicle or trailer space. The added fact that equipment can be effectively and safely stored allows for greater efficiency and productivity on the job site. Our team works with you to ensure that all your needs are met when designing your landscape work trailer.
Build Options for Landscaping Vehicles: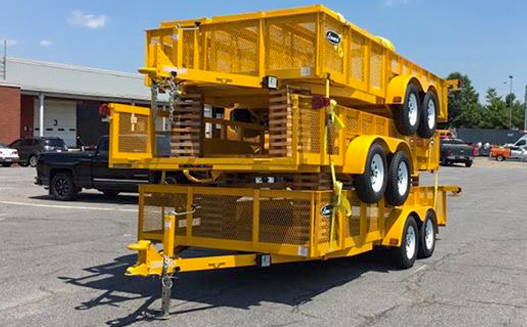 Storage Baskets
Trimmer Racks
Multi-tool Cage
Ladders and Drop Down Ladder Racks
Lockable Gas Can Rack
Blower Racks
Lift Gates
Water Cool Racks
Want to Know More About Leonard's Upfitting Capabilities for Landscaping Vehicles?

If you'd like to know more about Leonard's Commercial and Fleet services, please click the link below, then fill out the form and one of our skilled team members will contact you to discuss your needs. Thank you for your interest in Leonard!