Metal Carports and Metal Garages for Every Need

When it comes to picking the materials for your carport, garage or canopy, you want to choose something that's durable and long-lasting yet won't break the bank. That's where metal comes in. Leonard metal carports and buildings are made with durable metal components that provide all-weather coverage for anything you need to store. Explore our metal garages, horse barns, span buildings and more and customize to your liking at Leonard.
Need a great car storage solution but don't want the hassle of building or expanding your garage? Leonard carports are the answer! These industrial carports come in regular and A-frame configurations to suit your aesthetic needs. We also offer specialized RV covers that are built to the size of your specific RV or camper so it stays excellent shape in the off-season. Whether you need industrial carports for your business or a large metal shed for on-site storage, Leonard has a custom metal building for every need.
Start Designing Your Metal Carport, Garage or Canopy

To price a custom carport, click the image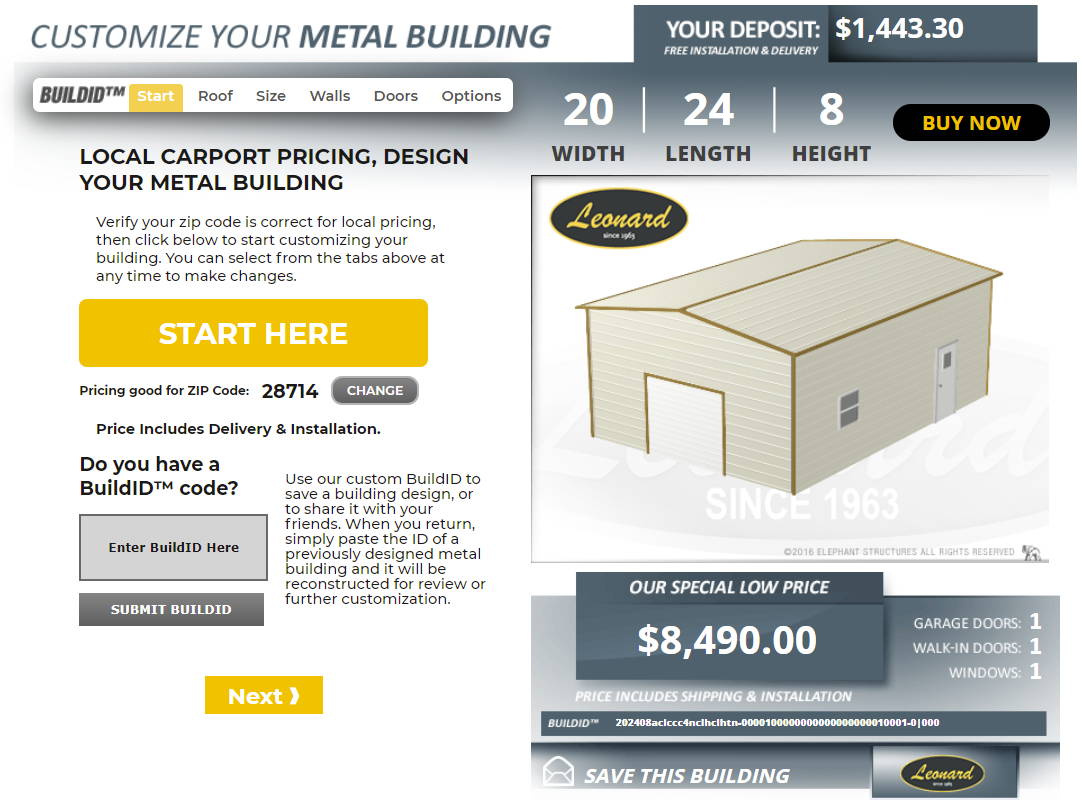 Certified Metal Buildings
Each of our buildings can be certified to withstand harsh weather conditions and help you meet building codes. We're always ready to help you tackle your steel building needs. Our easy, step-by-step process is designed to bring you eye-opening building that'll last – and one that'll strike envy in your friends and neighbors.
Enjoy the Strength of Our Steel Structures
People like you are the backbone of America. That backbone needs the support of steel. We've compiled an array of pre-engineered metal building designs that provide spectacular support for your business or personal use. By conquering your metal building needs, you can enjoy the unequaled strength of our metal buildings; it's a steel building, you can be proud to own. By taking part in this uniquely gratifying experience, you're achieving peace of mind with the knowledge that your storage is stowed safely away. A metal building makes everything easier. An Elephant Structures metal building makes it easier still.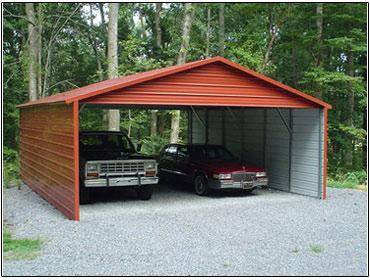 A-Frame Carports have a more traditional house look than the regular rounded top carport. This style also offers an upgrade where the roof panels run vertically.