Leonard Equips Construction Vehicles With Custom Security And Safety Features

Whether you have your own business, are a journeyman, or have a fleet of construction vehicles, Leonard can equip those vehicles with the security and safety you need. Our innovative custom construction vehicle packages keep your tools and employees safe – enabling you to focus on the job at hand. Our expert team of installers ensures that your construction vehicle meets all industry standards and specifications. At Leonard, we're committed to using the best equipment with expert installation, to ensure maximum productivity and safety for your crew.
Build Options for Construction Vehicles: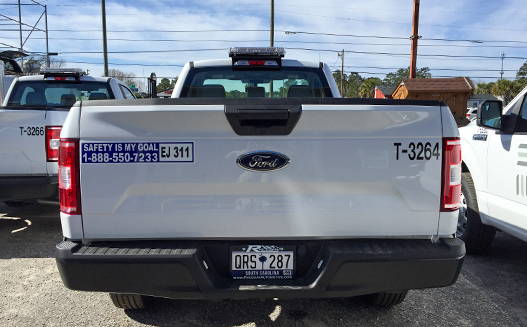 Ladders and Drop Down Ladder Racks
Shelf and Bin Systems
Power Distribution Systems and Lighting
Tank Holders and Tool Cabinets
Climate Control and Ventilation
Flooring and Partitions
Liftgates
Want to Know More About Leonard's Upfitting Capabilities for Construction Vehicles?

If you'd like to know more about Leonard's Commercial and Fleet services, please click the link below, then fill out the form and one of our skilled team members will contact you to discuss your needs. Thank you for your interest in Leonard!