Leonard Partners with Dealerships to Upfit A Variety of Trucks, Vans & Fleet Vehicles

Our expertise in upfitting vehicles extends from individuals to businesses, fleets, and dealerships. Leonard is the leader in custom van, truck, and fleet upfit installations, and we continually look to partner with dealerships. By partnering with the right dealership, we can provide the customer with the exact equipment and customization they're looking for –efficiently and at an affordable price. Our expert team of installers ensures that your vehicle meets all industry standards and specifications.
Options We Offer Dealerships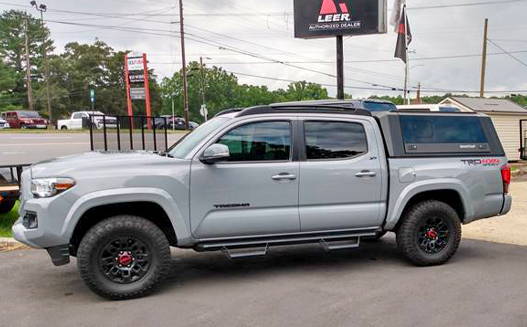 Van Packages

Fleet Upfits

Truck Upfits
Running Boards

Tonneau Covers

Truck Caps

Lift Kits

Tire & Rim Packages
Want to Know More About Leonard's Dealership Services?

If you'd like to know more about Leonard's Commercial and Fleet services, please click the link below, then fill out the form and oneof our skilled team members will contact you to discuss your needs. Thank you for your interest in Leonard!