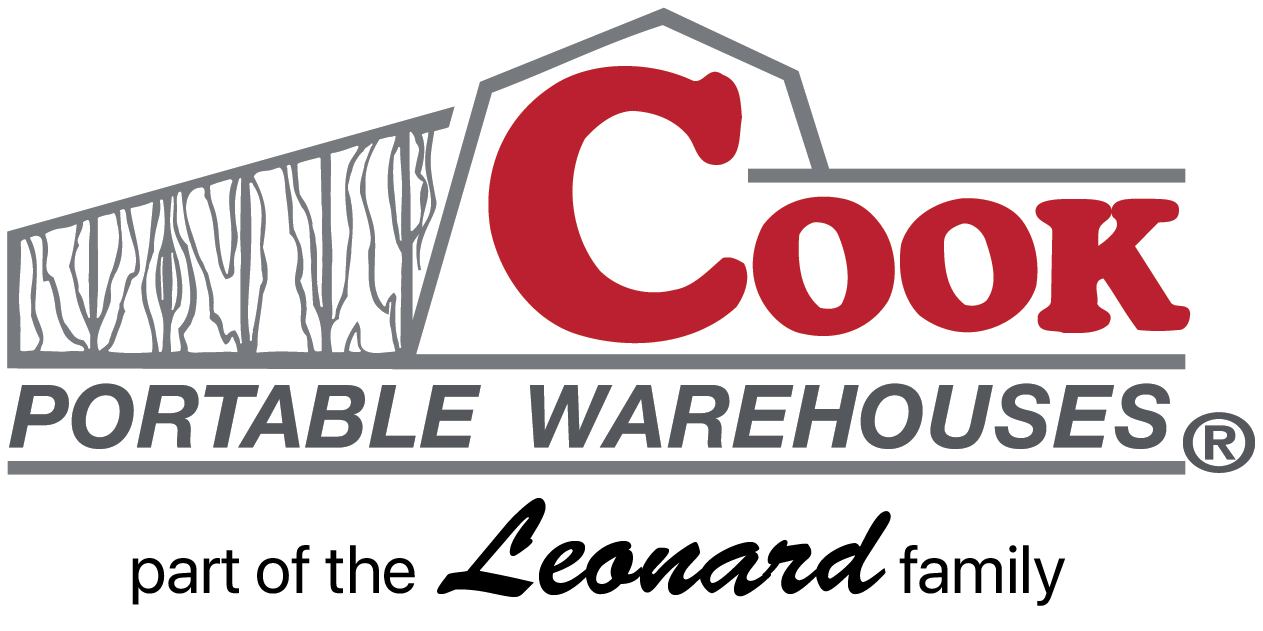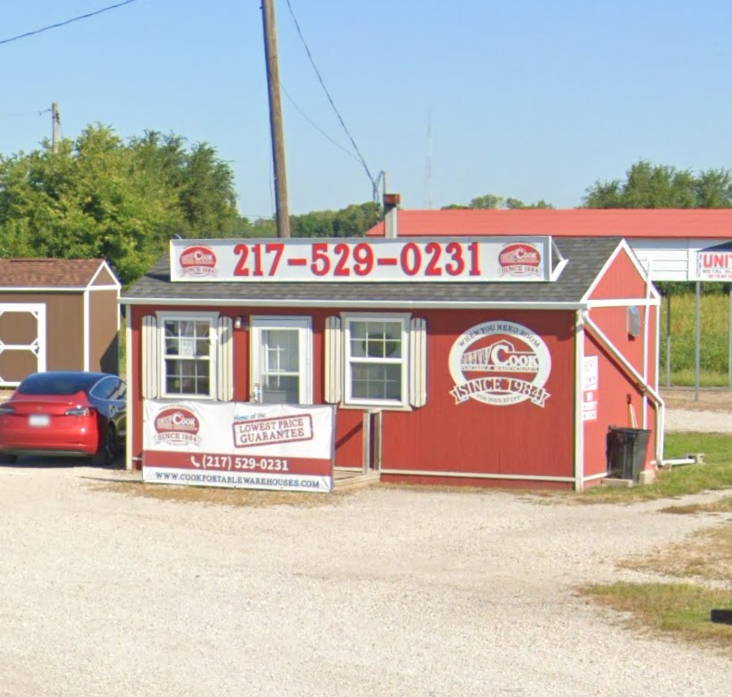 Cook Portable Warehouses of Atoka, TN

10170 Hwy 51 South, Atoka, TN 38004
---
APPLY FOR SHED RENT TO OWN
Portable buildings can be used for a variety of reasons, but their versatility relies mainly on the quality of the construction. Frank Fiveash, III, runs the Cook Portable Warehouses Lot of Atoka, Tennessee, and knows the quality and adaptability of the sheds he sells.
After fully inspecting these sheds himself, Fiveash says Cook sheds are made like houses, with housing grade materials to last your lifetime.
On the Atoka Cook sheds lot, at any given time there's around 40-50 portable buildings you can tour. The most popular portable buildings on his lot are the 10×12 Utility sheds with a side door and window. His customers have bought a Cook shed for gyms, small businesses, a rap studio and even an extra bedroom. He said he had a church group purchase one to sell hot dogs out of the side window.
If you've ever visited a new construction site, that's what he says Cook sheds look like on the inside. They are a blank slate for you to decide what purpose they will fulfill for you. Check out these 15 creative uses for your portable building.
One way he always jokes around with customers is by telling them that buying this shed is not like buying a motorcycle on a whim. Twenty years from now, you won't be thinking "Man, I really shouldn't have bought this."
Buying a shed is an investment; you will always need somewhere to store your stuff. Whether it's pool essentials, business supplies, your kid's stuff or even your grandkids' things, you will always find a need for a storage shed.
If you tour Cook sheds in Atoka, TN, you will find an easy to talk to dealer with 8 years of military background. When you enter the lot, Fiveash will greet you and encourage you to take a look inside the sheds. Then, when you have questions, he'll be available.
"I'm here; ask anything you want," he said. It's about finding a building that will fulfill its purpose for your needs and be worry-free.
WHY IS HE PROUD TO BE A COOK DEALER?
He loves the giving aspect of Cook Portable Warehouses. They sponsor organizations like St. Jude and give a military discount which is close to his own heart. As a marine, he likes that he gets to appreciate his customers who have also served. Fiveash likes that it allows him to show his appreciation for their sacrifice. "Because I know what they went through," Fiveash said.
GET TO KNOW YOUR COOK DEALER:
Fiveash was in the military for 8 years. He's a family man, who loves to hunt and drive his Mustang. Every time a new mustang comes out, he and his son always go for a test drive.