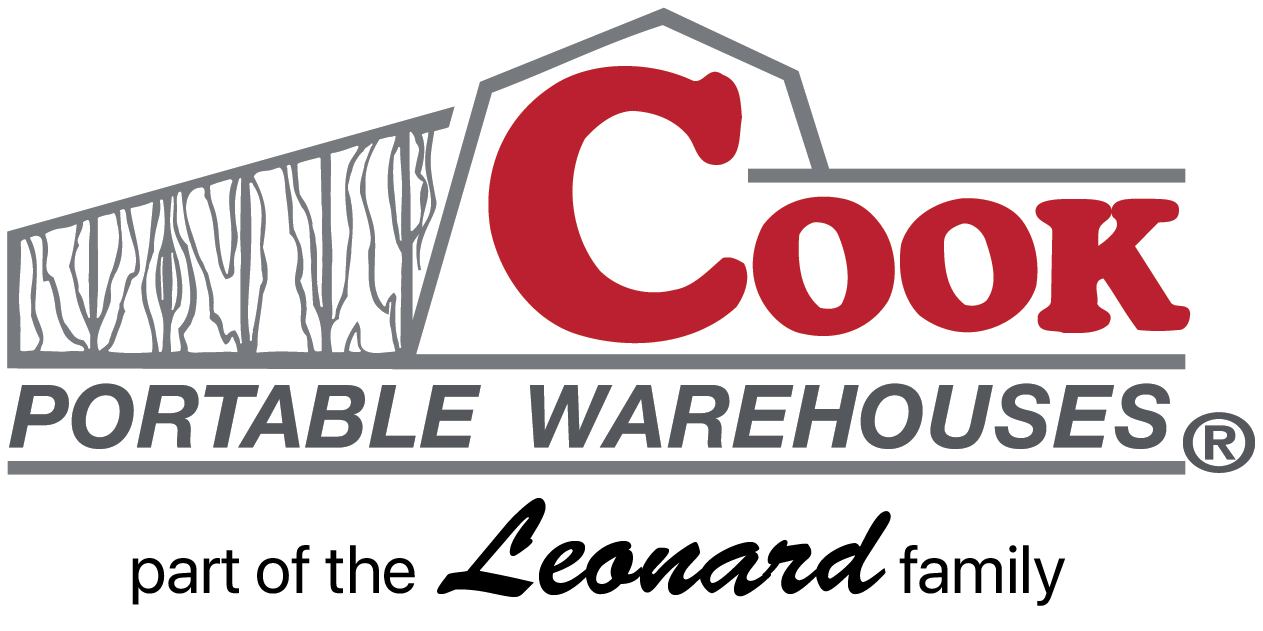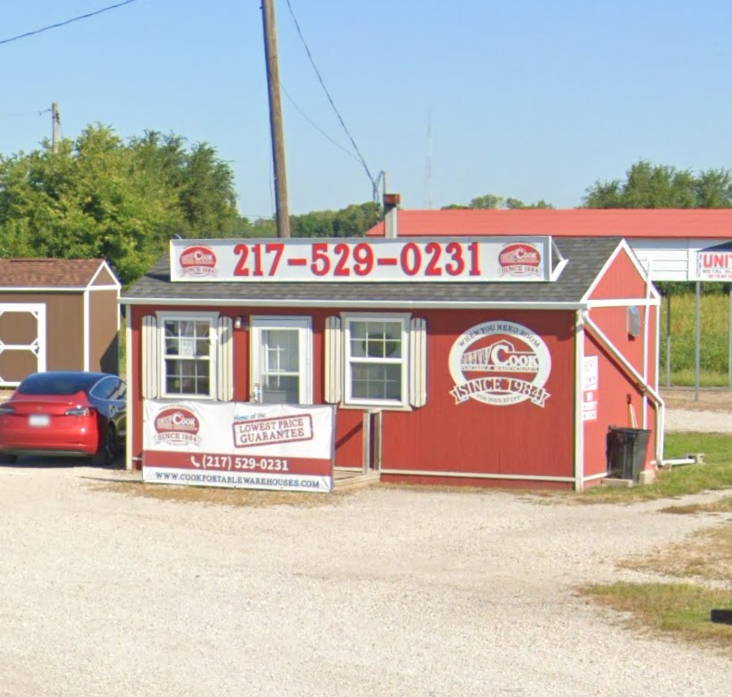 Cook Portable Warehouses of Arnold, MO

4009 Jeffco Blvd, Arnold, IL 63010
---
APPLY FOR SHED RENT TO OWN
Are you searching for a portable building or storage shed near St. Louis or Arnold, MO? We have Garages, Lofted Barns, Utility Sheds and more to fit any storage need or budget at Cook Portable Warehouses of Arnold.
WHERE TO BUY SHEDS NEAR ST. LOUIS:
We offer a large selection of storage sheds at our Arnold shed lot near St. Louis. But, if you don't find exactly what you're looking for, we have custom options available too! Just ask Shed Dealer Brian Johnson for more details.
When you visit the lot, answers to these questions will help Brian direct you to the best shed styles and features for your storage needs.
What are you storing?
What size do you think you need?
Do you have enough room for the shed and for delivery access? We offer free delivery but if you're not sure the shed will fit, schedule a free site check with Brian. Cook sheds are pre-built in the factory, so we always want to make sure there's enough space for a delivery to be made.
POPULAR SHED STYLES ON THE ARNOLD SHED LOT
Many customers come in looking for extra storage space, but there are others who are wanting to create a home office or workshop. No matter the purpose, many find the Lofted Barn to be the perfect solution.
For those in residential areas, many are simply looking for a place to store their garden supplies and utility vehicles. The loft allows for families to utilize it for extra, out-of-the-way storage.
The Utility Shed is another popular option as one of Cook's most versatile sheds. You can add windows, shutters, flower boxes or a loft. So whether you need additional storage or want to build a backyard home office, the Utility Shed gives you the blank canvas you need.
WHY CHOOSE A COOK SHED?
Cook makes the shed buying process simple. We've been building sheds since 1984 and we've perfected the shed design for durability and versatility. How can you trust we're building a durable shed? We have a lifetime warranty to back up our claims.
Here are some other reasons to consider as you make your decision:
Cook builds in a quality-controlled environment, with high quality materials. Get a glimpse at the sturdy features in every Cook shed.
Cook offers an affordable rent-to-own shed option that will not only fit your budget, but will ensure you receive the size shed that will fit your backyard. With our rent-to-own program also comes a trade-up option. If you discover you're running out of space, trade up to a larger size! And… there's NO penalty if you pay off your shed early.
Learn more by visiting Cook Portable Warehouses of Arnold and start a conversation with Shed Dealer Brian Johnson. He's here to help you find more 'room for your stuff.'