Barns and Barn Style Sheds

Small barns and barn style sheds have traditional gambrel shaped roofs which provide more overhead loft space. Early farmers realized that to stack another bale of hay in the barn loft. It was necessary to split the A-Frame rafters and modify the pitch. A loft door was added to access the loft area from the exterior. Today most of these doors are decorative, but some barn shed models have working ones.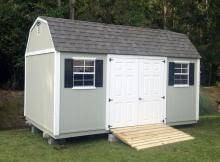 What size barn do you need?
Leonard offers barn style sheds in just about any size you want from a 6x8 to a 14x50. If you are unsure of the size you need, please take a moment to read a post about
selecting the right size
in our buying guide. The sizes listed below are based on
nominal measurements
.
Browse Pre-Owned Storage Units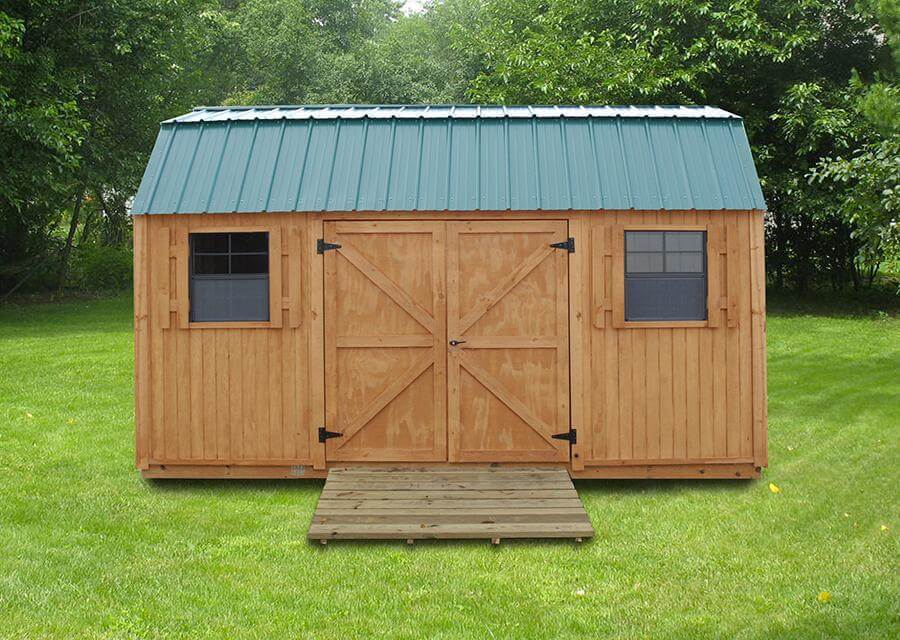 MAYBERRY - HIGH WALL LOFTED BARN

Leonard's new Mayberry series has already become it's most popular. It features LP SmartSide panel siding, which is by far the best in the industry. It comes with a 50-year warranty and can be stained a beautiful wood look or painted to match your home. Leonard offers this unit in sizes from 8'x12' to 14'x50'. All 10'x16' units come standard with 5' double doors either on the end or sidewall. They also come standard with four foot wide lofts on each end for extra storage. Notice the trim along the bottom of the siding - this is just one of many examples of how Leonard embeds quality into the design as well as the craftsmanship.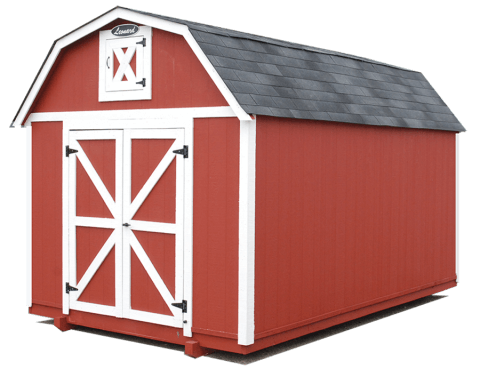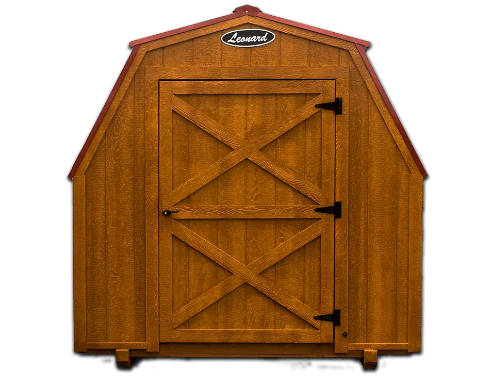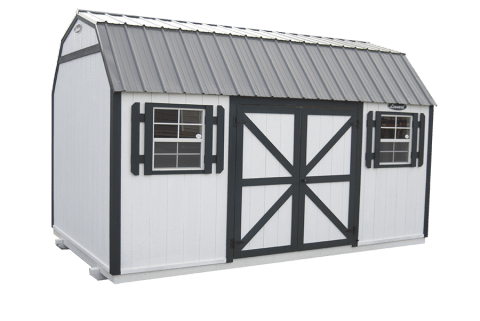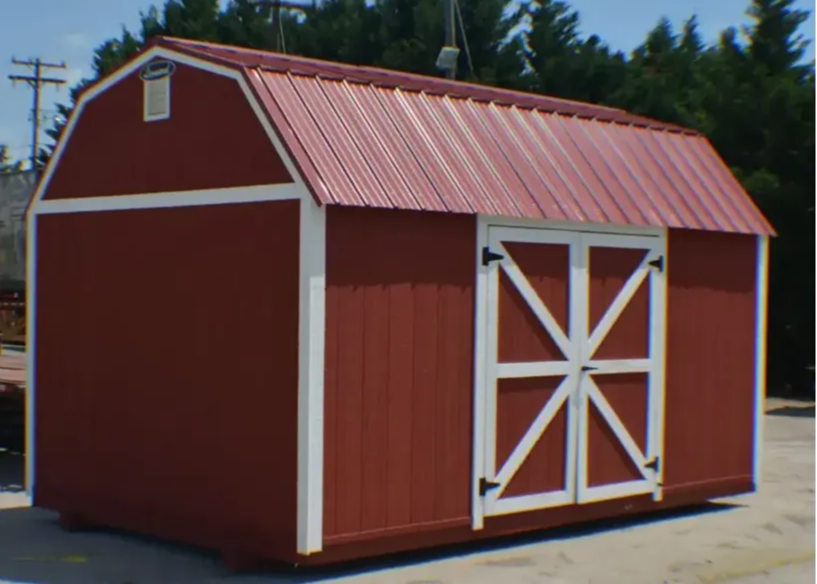 This model has been discontinued as a stock unit and replaced with the Mayberry series (see above). Our customers much prefer the Mayberry's LP SmartSide panel siding over the T1-11, which we used to offer. We may have a few of the T1-11 in stock, and in some cases, our factory will accept orders for these type units. All 10 wides feature two large 4' deep lofts (one on each end) and double 30" doors on the end or double 36" doors on the side. You can choose a metal or shingle roof (no upcharge). We also offer the siding in easy to paint Masonite or T1-11 for the stained look.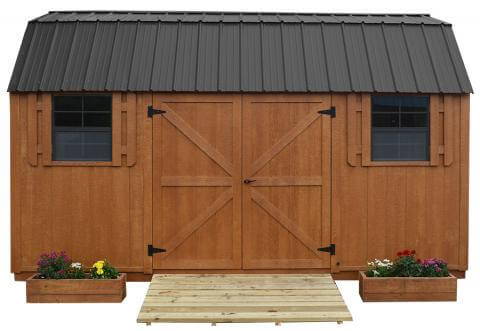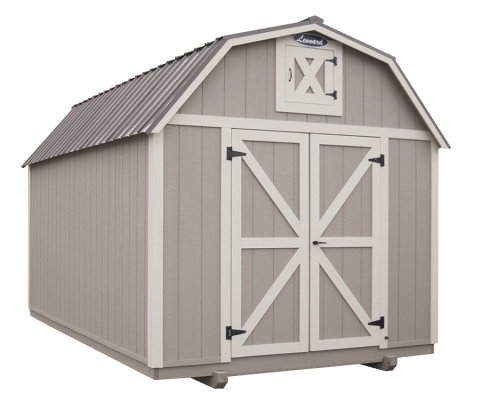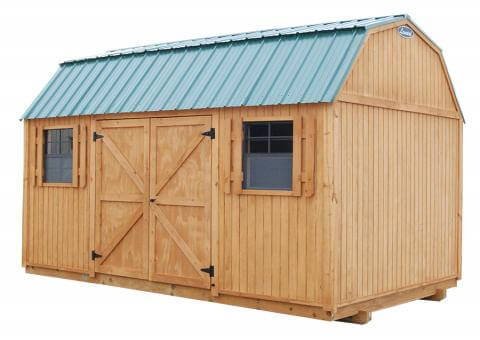 Find out more about this excellent siding material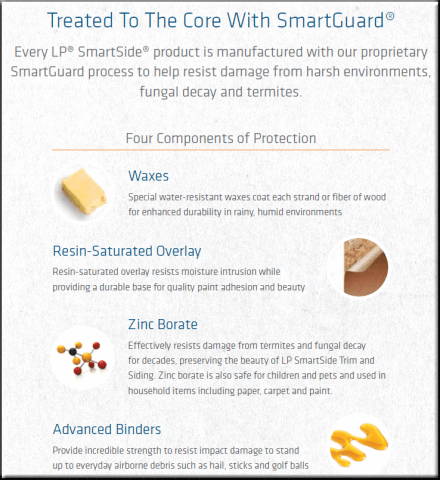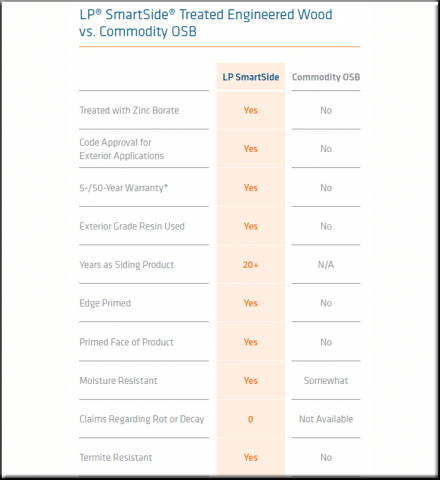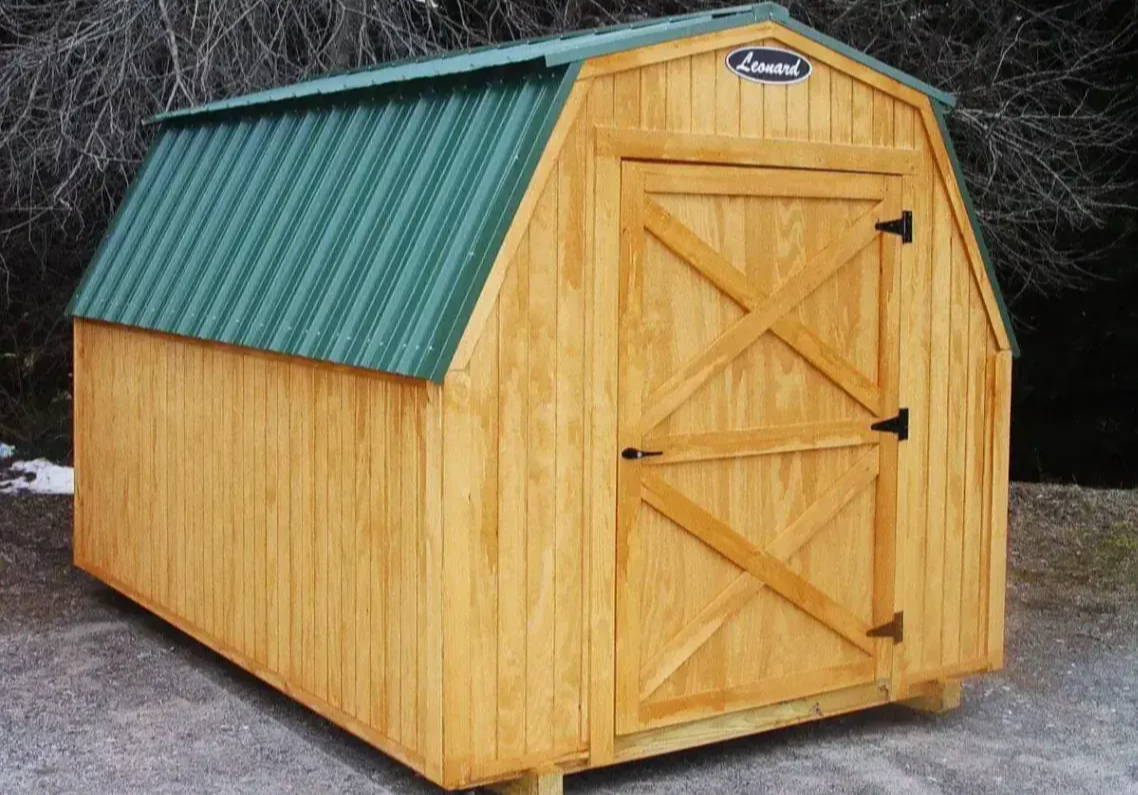 The Mini barn is offered in either T1-11 or Masonite siding. Today we are transitioning to the superior siding material, LP SmartSide. The Mini Barn is only available in an 8' wides and stocked in only an 8'x12' size. This unit is affordable and provides plenty of room for basic yard equipment, tools, or just general storage. The shorter sidewall does not allow us to offer a loft in this model - see the Mayberry for Lofted Barns.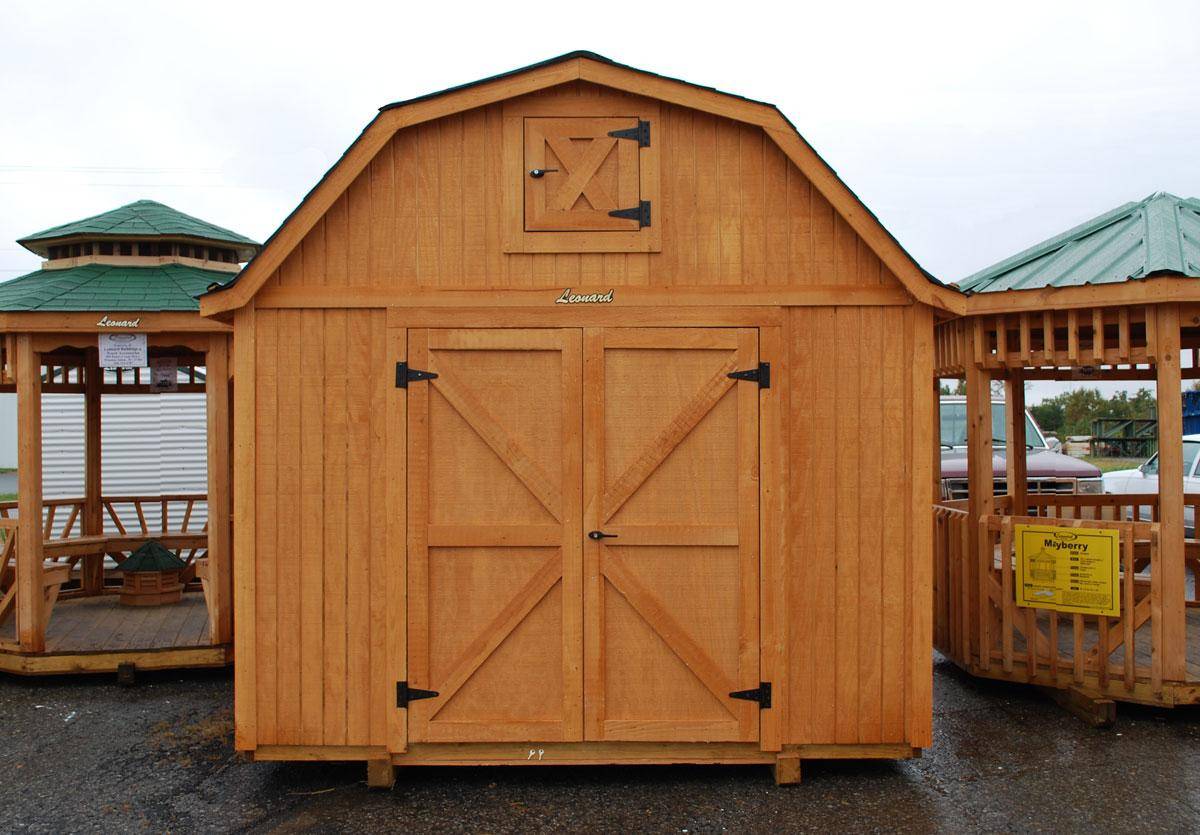 This model has been discontinued as a stock unit. We may have a few in stock, and in some cases, our factory will accept orders for these type units. Leonard's High Wall Deluxe Barn series is unique in the industry with its larger wing tipped eaves, a house like construction, and working loft door. This barn series is offered in sidings of your choice: stained T1-11, painted Masonite vertical or horizontal lap, Vinyl, or Cedar. It is most often customized: Metal or shingle roof (no upcharge), add porches, windows, and doors. We can set up the inside any way you like. Common Sizes are 10' 12' and 14' wides any length.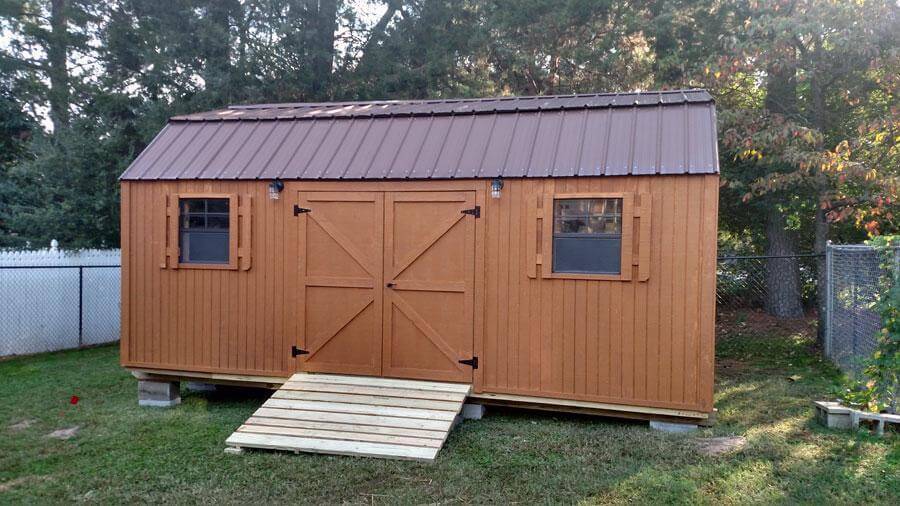 CUSTOMER STORIES FOR LEONARD BARNS

Russel G. from the Raleigh area recently had us build a barn in his backyard. This was the second barn we have made in his backyard. The first was to house some equipment for a business he operates called Smoked Out 'n Fried catering www.smokedoutnfried.com. The second one (10x16 PENE barn) pictured above, he got to store family furniture after his parents passed away. At first, he considered building an addition to the house, but in the end, he felt a Leonard building with insulation and paneling might work just as well, cost far less, and be fairly easy to get done quickly. There are a lot of ways to solve storage challenges, and we hope Leonard can continue to provide alternatives that make sense for our customers. Thank you, Russel, for sharing your story.