Ranch style backyard buildings are A-frame sheds with the primary door located on the side (typically the longest dimension and always the wall running parallel with the roof ridge). Ranches are suited well when a front facing window is desired and work well with partial porch configurations. Often ranches are used as part of a backyard privacy strategy positioning the long side so that it separates you from a neighbor.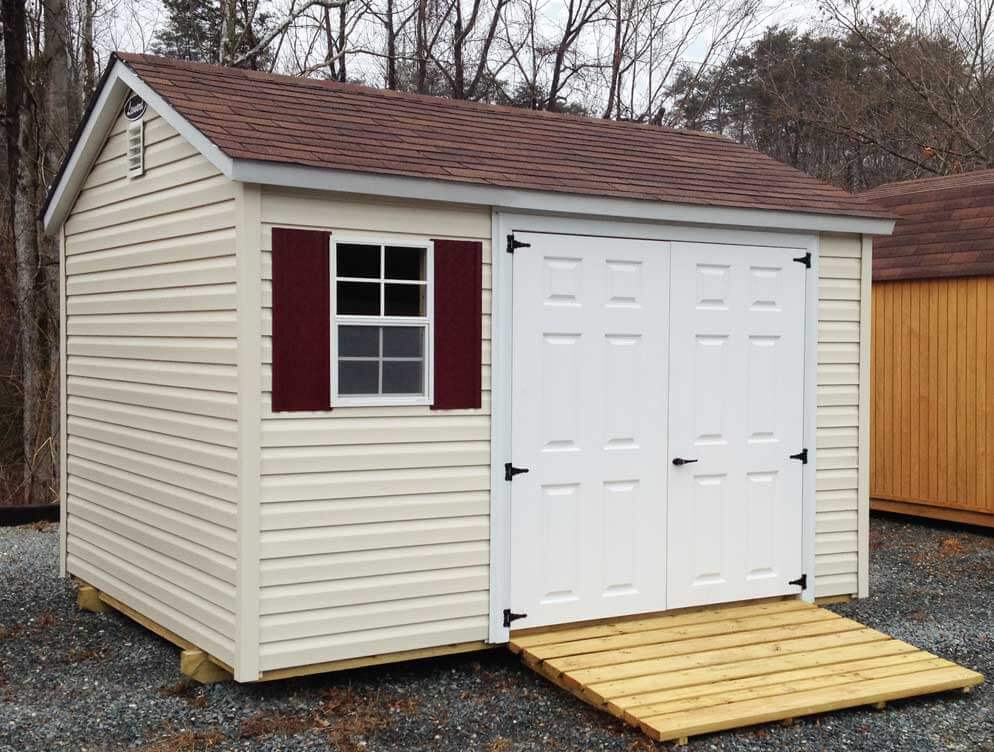 What makes a Leonard Ranch better than the rest?

Leonard has been building sheds for over 50 years — we are the shed experts.
You are buying directly from the factory. No middle man is adding unnecessary cost, and you customize your order to create the cottage that is perfect for you.
All ranches are built using Leonard's famous Notched Skid Floor System™
The walls are constructed with traditional 2"x4" studs on 16" centers with bottom and top plates — just like your house. Many competitors space studs 24" apart.
The roof rafters are pre-jigged at the plant with high-pressure steel press plates on both sides.
Our ranches have higher roof pitches than most in the industry. This not only makes the buildings more visually pleasing, but it also means you have more space inside, and the steeper pitch will allow a longer life for the roof.
We offer several roofs options: asphalt shingle, architectural shingle, and metal.
Our ranches are available with wood, metal, or vinyl siding. You can choose from thousands of Sherwin Williams paint colors, natural wood stains, dozens of vinyl colors, or several color options in metal.
What size shed do you need?

Leonard offers cottage-style sheds in just about any size you want from a 6x8 to a 14x50. If you are unsure of the size you need, please take a moment to read a post about selecting the right size in our buying guide. The sizes listed below are based on nominal measurements.
Shop Popular Sizes: 6x8 | 8x10 | 8x12 | 10x12 | 10x16 | 12x16 | 12x20 | 12x24 | 12x28 | 14x24 | 14x28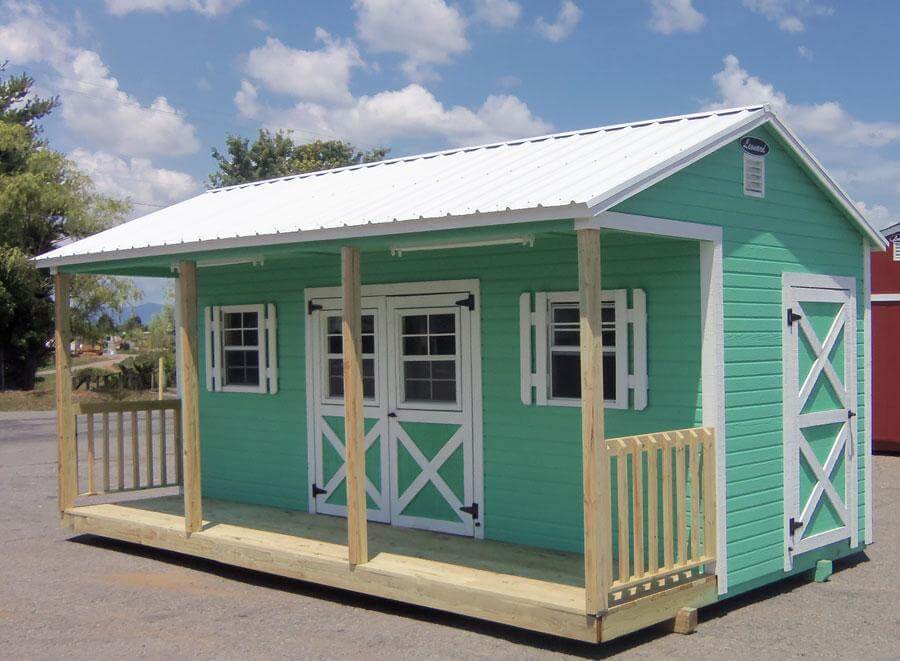 POPULAR PAINTED RANCH MODELS

Siding material suited for holding paint allows you to match the color scheme of your home. Leonard offers vertical panel and lap board siding materials, which are painted at the factory and designed to hold up well to the elements. It is easy to touch up and even change colors later.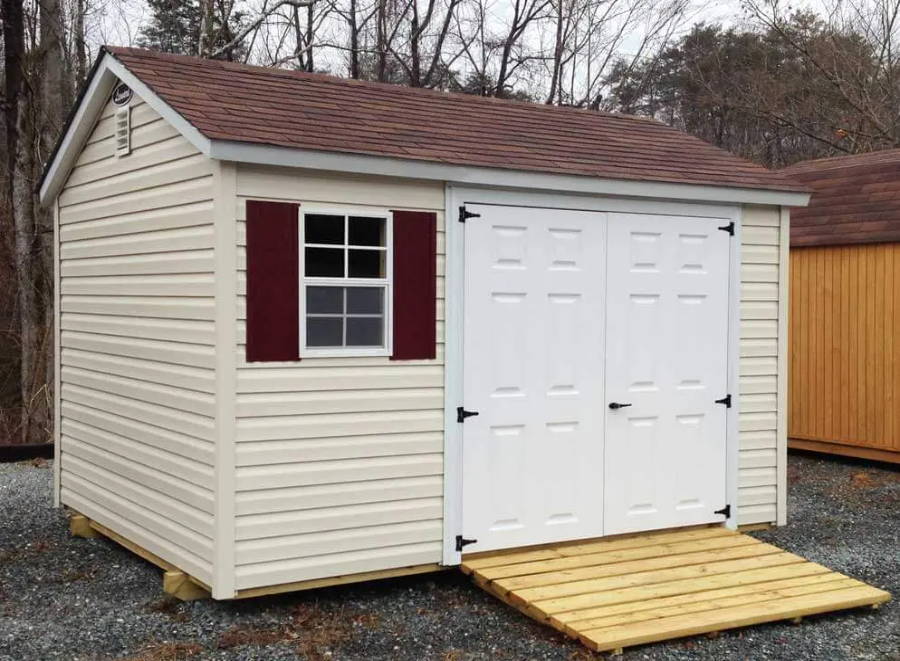 POPULAR VINYL RANCH MODELS

Vinyl sided ranch style sheds offer a nice look with low maintenance requirements. Vinyl resists moisture, insects, and the weather very well. Leonard builds the vinyl ranches with metal boxed eaves and nice six panel vinyl clad doors so that the entire building is hassle free.