CHILDREN'S WOODEN PLAYHOUSES & FORTS

Turn the backyard into a fun and interactive play space with one of Leonard's high-quality playhouses. These charming kids' sheds are built in the style of miniature houses and even come in an array of classic architectural styles, from quaint bungalows and cape cods to fun Western outposts. Find a Leonard playhouse that matches the architectural style of your home and ignites your child's imagination. We'll gladly paint it the exact color you like with a full range of Sherwin Williams paints.

Leonard sheds are built in North Carolina using premium materials so they endure in the face of weather and play and look fantastic in your backyard. They are crafted from framed walls and feature our signature Notched Skid Floor System™. Leonard is here to help you find the perfect kids' playhouse for your family, and we even offer convenient financing and rent-to-own options. Buy a playhouse online or stop by one of our retail locations to explore playhouse sheds near you.
Our playhouses are fully assembled, painted, shingled, and
DELIVERED
with 2x4 framed walls, and Leonard's patented, pressure-treated "notched skid floor system" for convenient delivery setup.
Leonard creates playhouses that are safe and affordable with our great
RENT TO OWN
program with NO CREDIT CHECK required. Our playhouses join your home and family READY TO PLAY!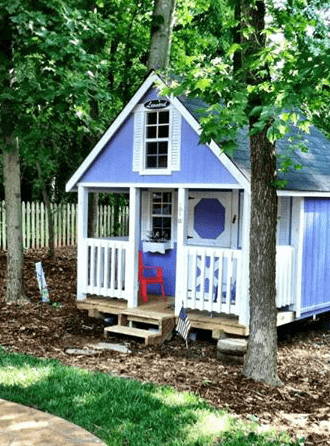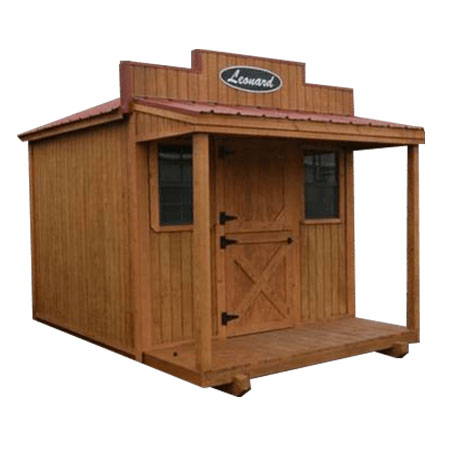 Saddle up your horses, round up your partners, and head to the backyard. Leonard's newest playhouse and one inspired by our customers with young children. As requested, we have built a rugged clubhouse for the boys reminiscent of the old west.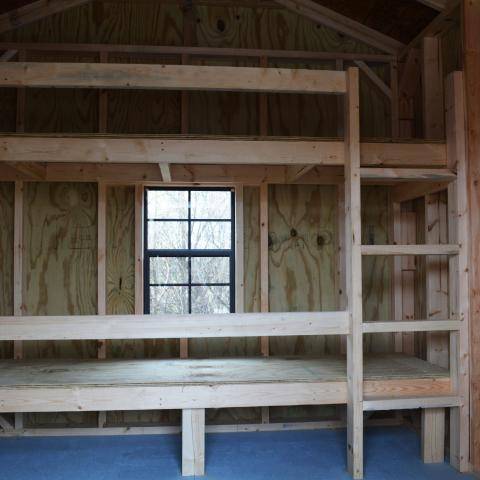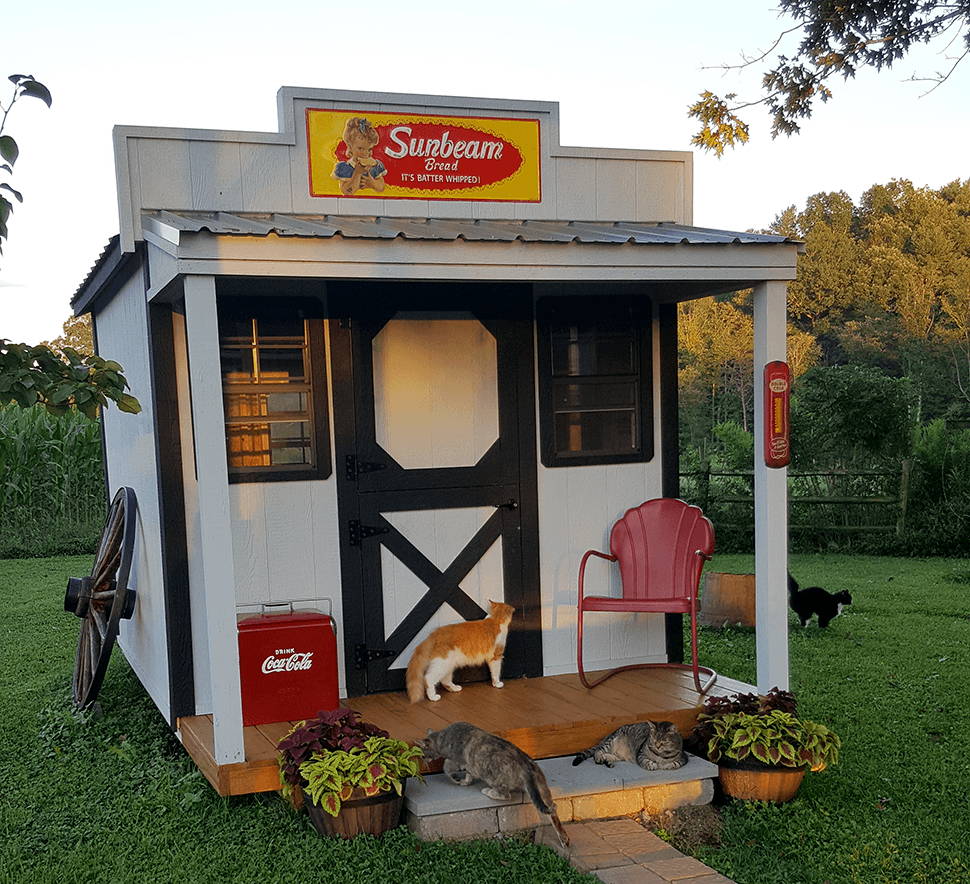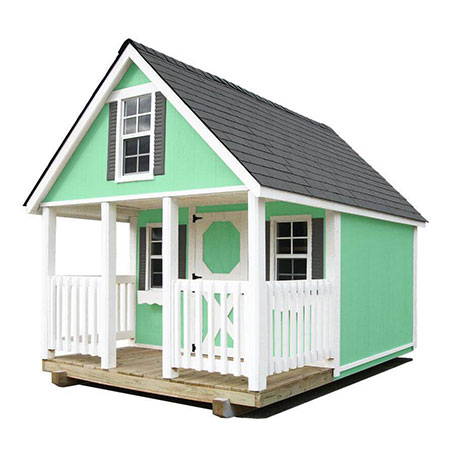 The Bungalow Playhouse is a complete package: cute front porch with rails, kid door (it is split so that the top will open independently from the bottom), three 14"x27" slider windows with screens, and a massive 45" adult door in the rear. The inside has a ladder to the loft above the porch (kids love to climb up, and it is big enough to hang out up there).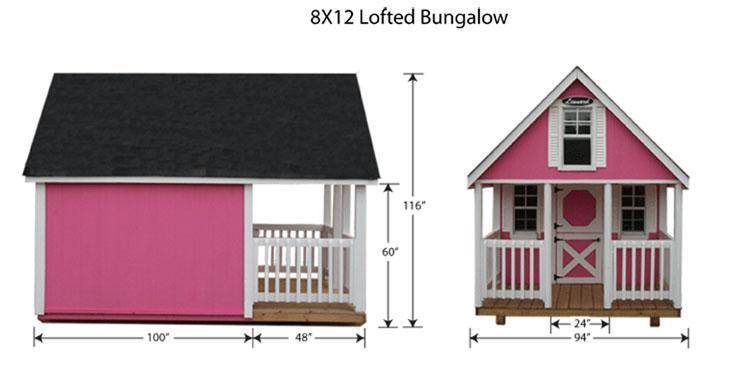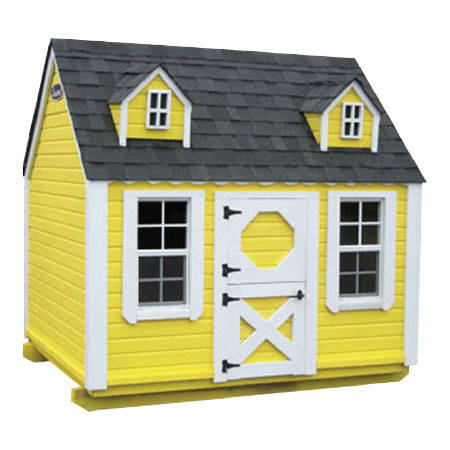 Our customers asked for more headroom. This playhouse comes standard with 5-foot sidewalls and vaulted interior. Just add an adult-sized side door and you can join in the fun without stooping to get inside.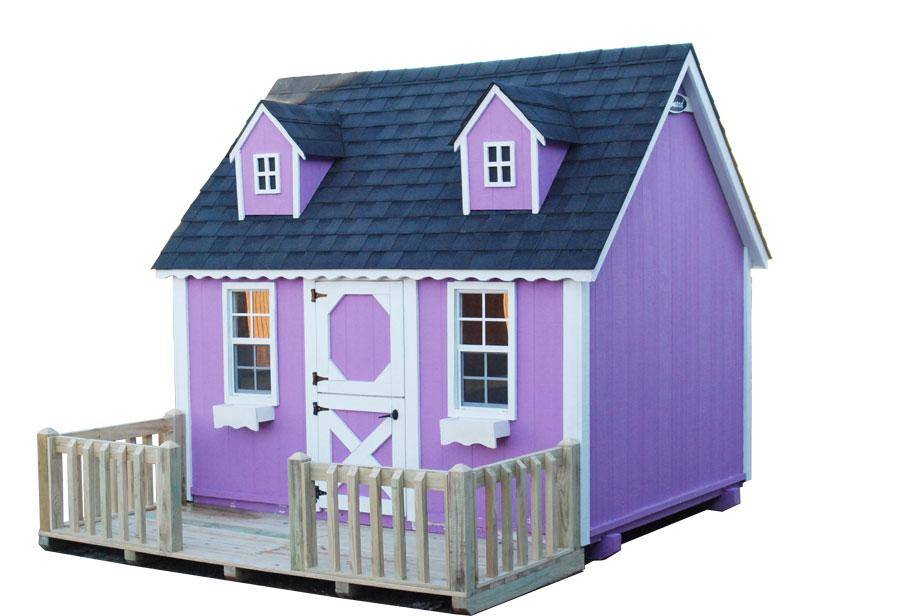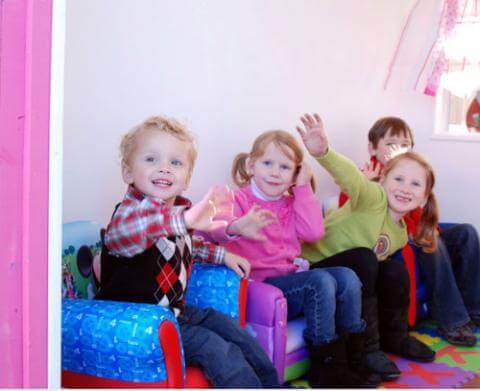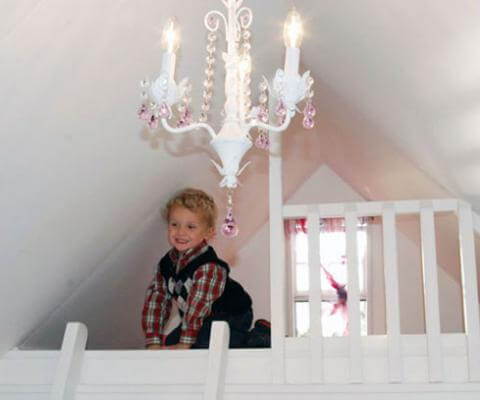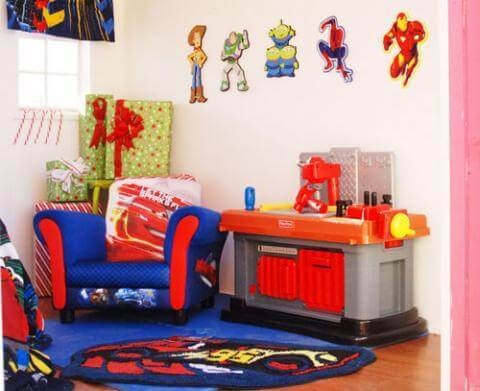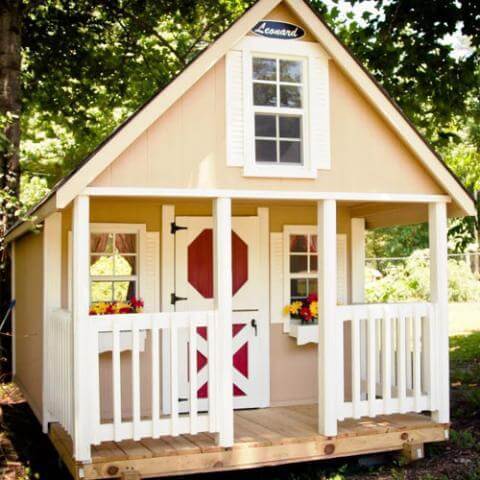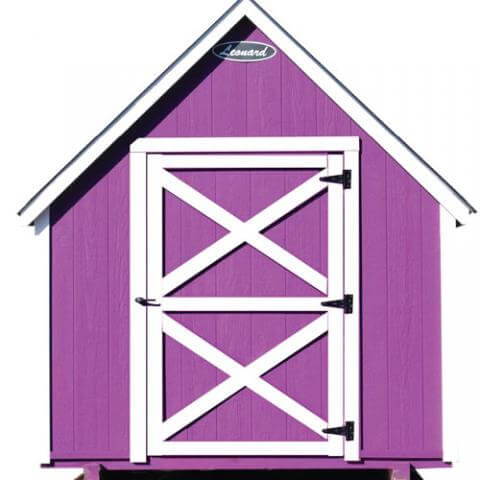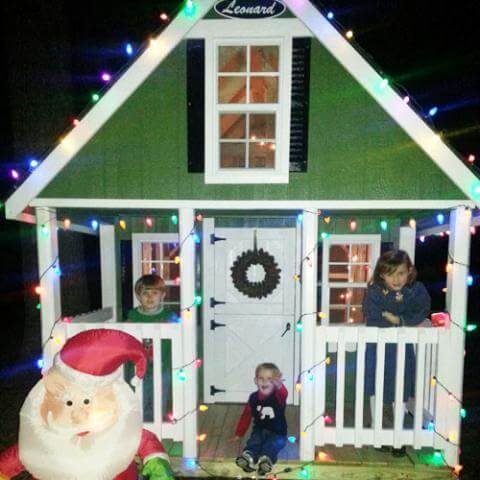 Girls getting Leonard playhouse for Christmas