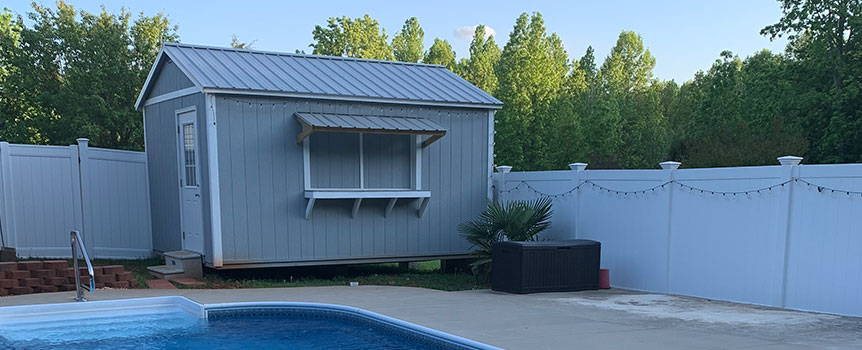 Experience

Superior construction

Warranty

Rent To Own Program

Customization
When it comes to storage buildings, there are a host of options and choices. Here are 5 reasons why Leonard storage buildings are the best in the industry.
1. Experience
Here at LeonardUSA, we have been in business providing superior customer service for over 55 years! We have 56 locations to serve customers across the Southeast region. Leonard has built, sold, and delivered, over 140,000 shed buildings in NC, SC, VA, WV, and TN.

2. Superior Construction
Our superior construction starts with our famous Notched Skid Flooring System. This system provides a much more rugged and durable floor than our competitors. Every nail is placed in a specific fashion, with knowledge gained through decades of construction experience. Read More….

3. WARRANTY
Here at Leonard, we believe that a warranty is only as good as the folks backing it. Simply put, for over 50 years, we have been proud to offer the strongest 5-year warranty in the industry. Thanks to the thoughtful design, use of quality materials, and highly skilled workmanship, our structures are built to last. Read More..

4. RENT TO OWN PROGRAM
Leonard has a very generous Rent to Own building and storage shed program. It is quick and easy, and there is NO CREDIT CHECK. It requires very little upfront cash, and you get your building right away. You can pay off the building at any time with no penalty. Find out other benefits here…Read More
Leonard offers the widest selection of designs, configurations, and materials. Choose from multiple frames, shapes, siding & roof materials, as well as colors. One can also select from hundreds of other interior and exterior options. See below for a custom building designed by one of our customers. Start Designing