Vinyl is extremely durable. It does not need to be painted — ever. It's easy to wash and it resists moisture. Leonard Buildings is one of the few building manufacturers who focuses on vinyl as a primary line and we have more experience with it.
What makes a Leonard vinyl sided sheds better than the rest?
Leonard has been building sheds for over 50 years — we are the shed experts.
You are buying directly from the factory. There is no middle man adding unnecessary cost, and you customize your order to create the cottage that is perfect for you.
The walls are constructed with traditional 2"x4" studs on 16" centers with a bottom and top plates — just like your house. This is extremely rare in shed construction.
The roof rafters are pre-jigged at the plant with high pressure steel press plates on both sides. Vinyl is offered in both Gable Ranch and Cottage styles and Barn styles. Both have higher roof pitches than most in the industry. This not only makes the buildings more visually pleasing, but it also means you have more space inside.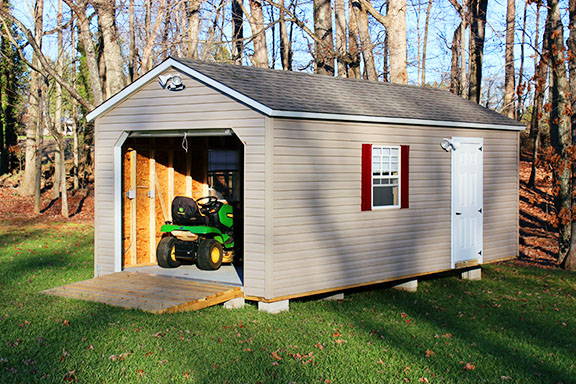 What size shed do you need?
Leonard offers vinyl sided style sheds in just about any size you want from a 6x8 to a 14x50. If you are unsure of the size you need, please take a moment to read a post about
selecting the right size
in our buying guide.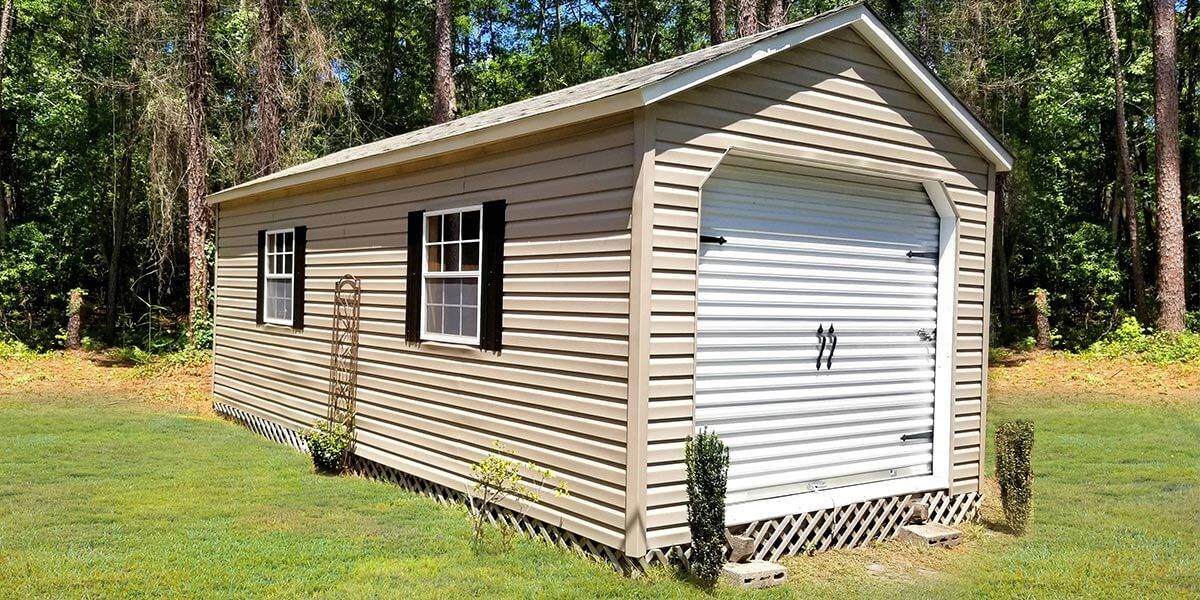 Leonard's Vinyl Garage storage buildings offer style with functionality. Perfect for workshops and even garages for small vehicles, motorcycles, or ATVs. With the right mix of doors and windows, the building can be positioned so that the garage door is unseen. Built much like a house, these large units are durable and easy to maintain. Even the boxed eaves are maintenance-free.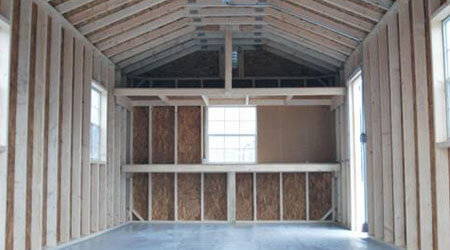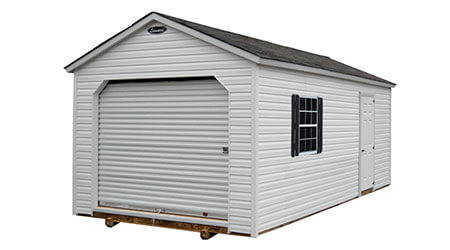 ---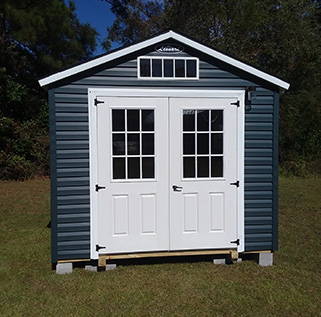 POPULAR VINYL SIDED COTTAGE MODELS

Cottages (traditional A-Frame's with a primary door on the gable side) have the advantage of more space above the door. As shown here in our B-HMP2-1016-161 model, there is room for a transom window over the double 9-lite doors to provide extra light for a warm feeling storage room or studio or combo.

---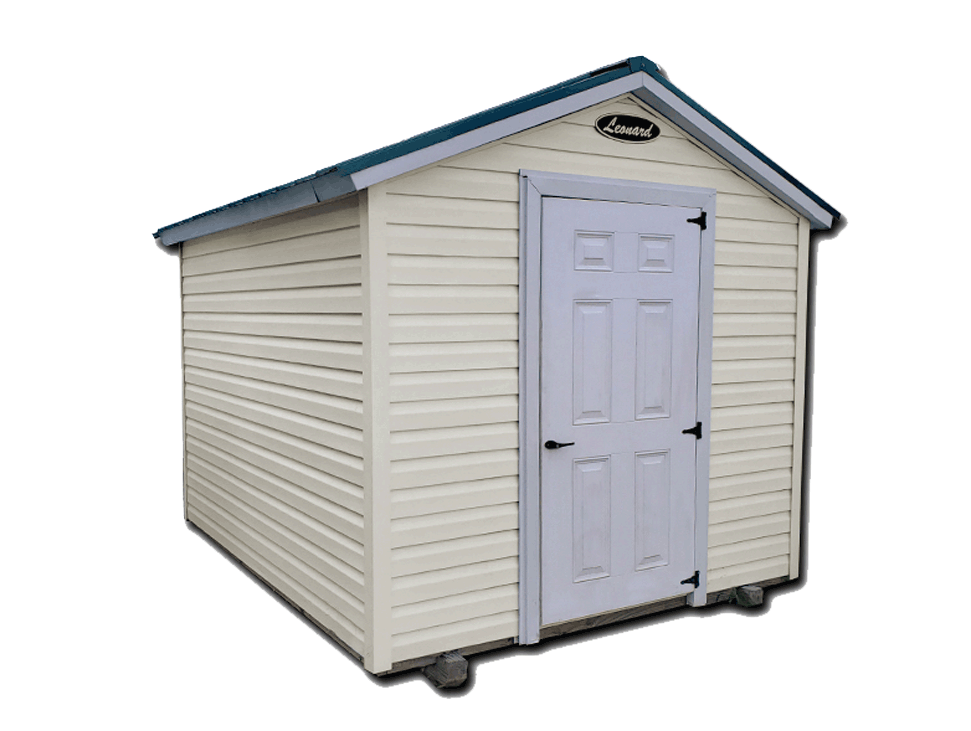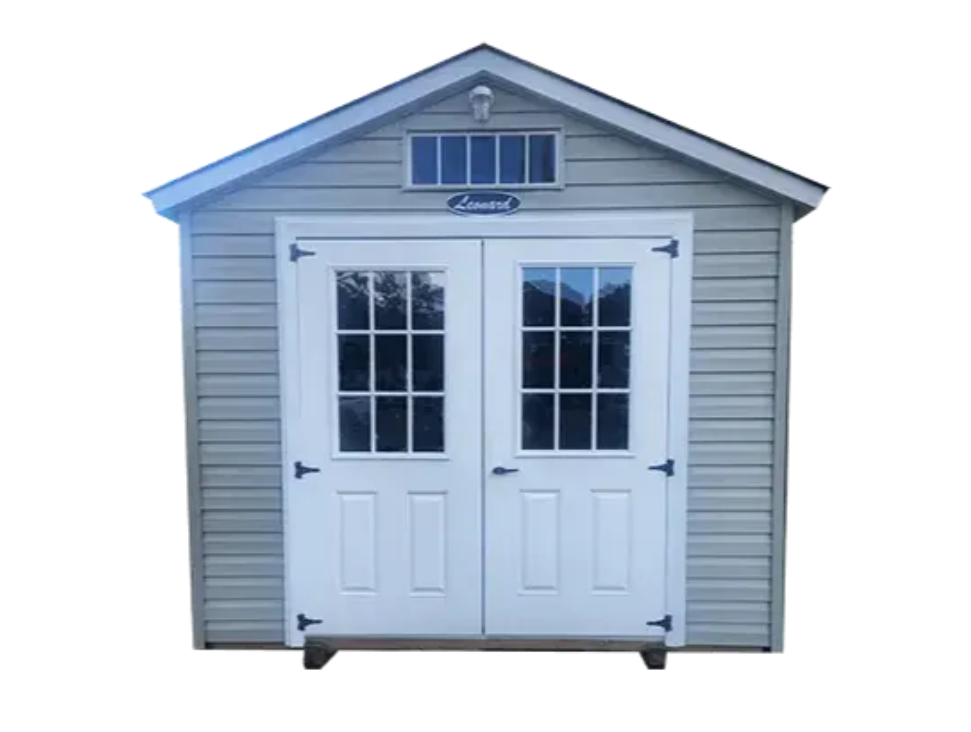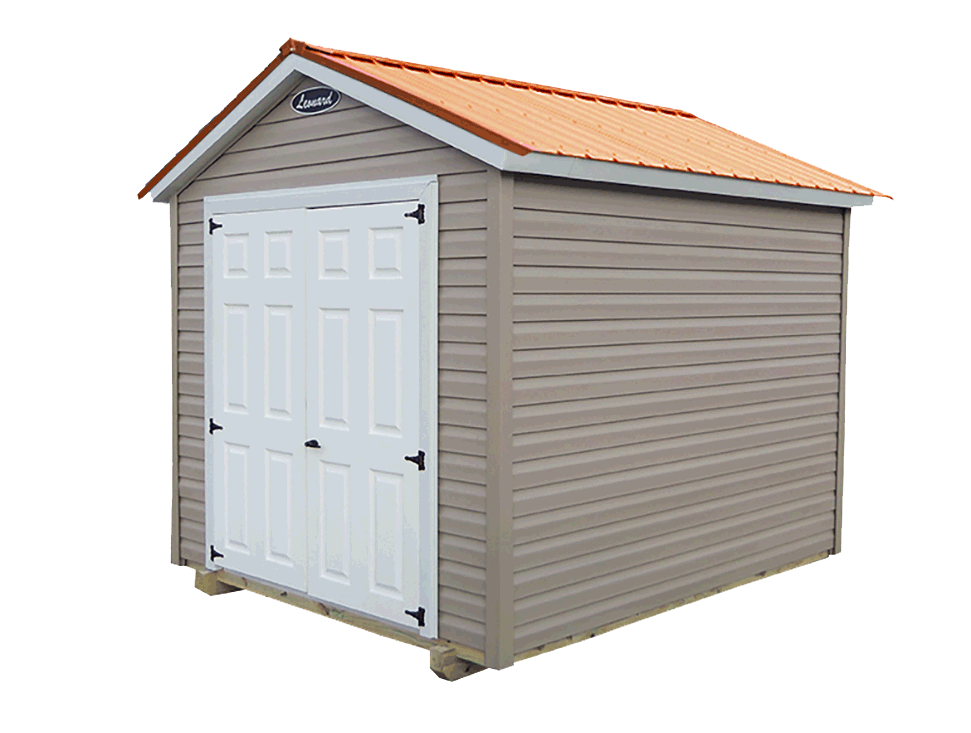 POPULAR VINYL SIDED RANCH MODELS

Vinyl sided ranch style sheds offer a nice look with low maintenance requirements. Vinyl resists moisture, insects, and the weather very well. Leonard builds the vinyl ranches with metal boxed eaves and nice six-panel vinyl-clad doors so that the entire building is hassle-free.