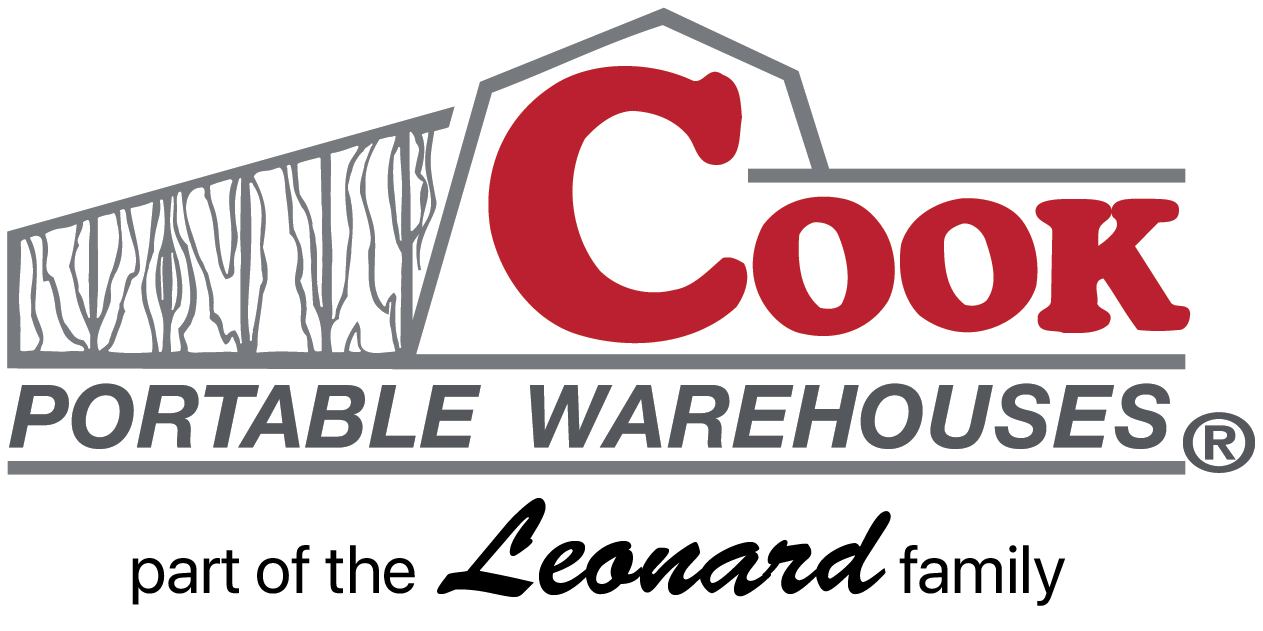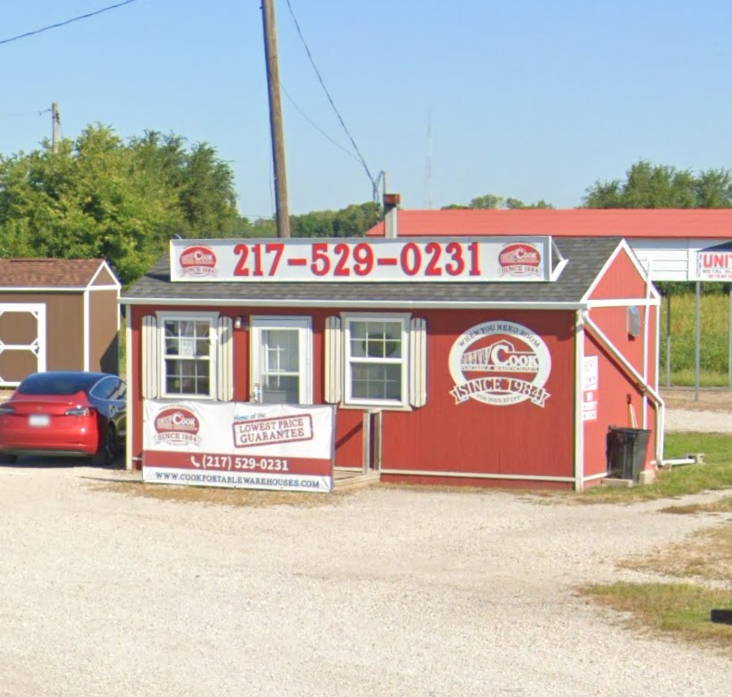 Cook Portable Warehouses of St. Augustine, FL

1350 SR 207, St. Augustine, FL 32086
---
APPLY FOR SHED RENT TO OWN
If you're searching for a portable shed near St. Augustine, stop by Cook Portable Warehouses of St. Augustine, Florida.
Jeremy Richardson, Cook dealer, will be there to help you find the shed you need at the right rent to own price. After touring the sheds on the lot, it's OK if you don't see exactly what you've been looking for. Ask Jeremy to show you the custom options for your favorite style shed. Most Cook shed styles have the option to choose size, color, window placement, door placement and more.
Here are some of our popular shed styles our customers have customized to make their own:
Slim Shed: If you have limited yard space this is a great option. It can sit right alongside your home giving the appearance it's just an extension of your house.
Lofted Barn: You're able to get the maximum amount of space and it also looks great in any backyard.
Utility Shed: This shed is our most customizable. You can take its simple design and turn it into what you've been dreaming. Add windows, a loft, and more!
WHY CHOOSE A COOK SHED?
Cook makes the shed buying process simple. We've been building sheds since 1984 and we've perfected the shed design for durability and versatility. How can you trust we're building a durable shed?
We have a lifetime warranty to back up our claims.
Cook builds each shed in a quality-controlled environment, with high quality materials. Get a glimpse at the sturdy features in every Cook shed.
We craft versatile sheds. It's your blank canvas! Build a she shed, man cave, office, and more!
But, if you're afraid of running out of space or going over budget, consider the Cook rent to own program. With no credit check and a small deposit your shed can be delivered for free. Then, if you discover you're running out of space, trade up to a larger size! You won't lose your investment but you'll still have the space you need. Plus, there's NO penalty if you pay off your shed early.
As you search for a portable building near St. Augustine let Jeremy at Cook Portable Warehouses help you find what you need.