Professional Window Tinting Services in Rockingham, NC
Welcome to our premier window tinting services in Rockingham, NC. Discover the numerous benefits and aesthetic appeal that window tinting can bring to your home, business, or vehicle. Our expert team specializes in providing practical solutions for enhancing privacy, reducing heat, and protecting against harmful UV rays. Explore the different types of window tinting films we offer, learn about the factors to consider when choosing the perfect tint, and trust our professional window tinting services to deliver flawless installations. Experience the transformation and improved comfort that quality window tinting can provide. Contact us today to schedule an appointment or learn more about our exceptional window tinting services in Rockingham, NC.
1786 E Broad Ave, Rockingham, NC 28379


Fantastic service! Friendly and helpful. Jessie went above and beyond to help me find the service I needed when Leonard wasn't able to do it, even after the sale. Would highly recommend.

Everytime I go here I get the BEST service from the front desk to the laborers. They have all been very friendly and very polite. (Southern gentleman) 😀 I will recommend them all day long!!
ONLY THE BEST QUALITY BRAND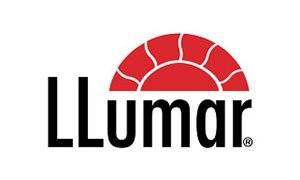 The world's leading film manufacturer with the most integrated and high performance window film!
We are dedicated to upholding high standards of quality and excellence, ensuring that our customers are fully satisfied. By paying close attention to every detail, we ensure that your requests are promptly fulfilled.
At Leonard Buildings & Truck Accessories in Rockingham, NC, we provide complimentary estimates upon your request.
As authorized dealers for LLumar, a renowned brand in the industry, we offer exceptional products that guarantee your utmost satisfaction and protect your valuable investment.