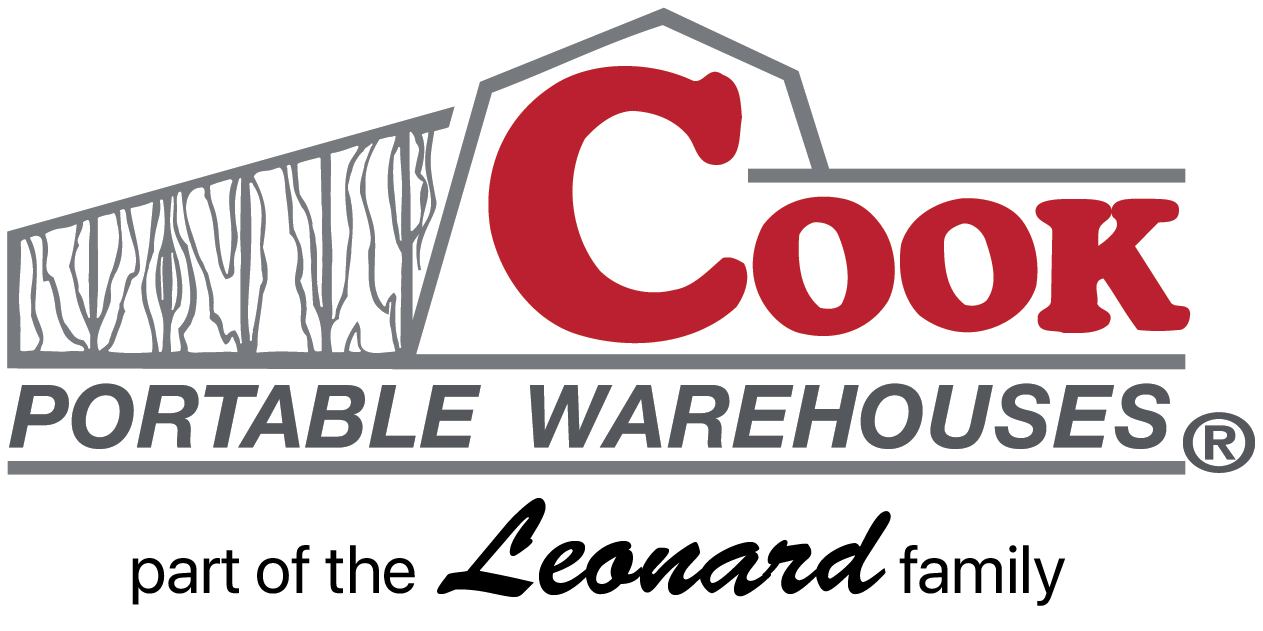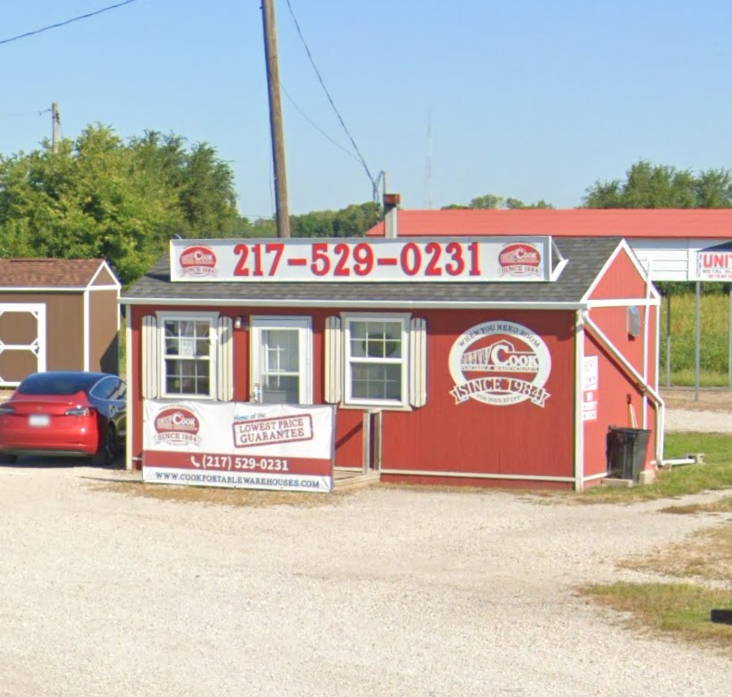 Cook Portable Warehouses of Natalbany, LA

15021 Hwy-1064, Natalbany, LA 70451
---
APPLY FOR SHED RENT TO OWN
Feeling desperate for more storage space? Stop! With our shed options and rent to own prices, there is no need to continue struggling to find more room for your stuff. Shed Dealer Randy Prevost will help you find the storage solution you need at Cook Portable Warehouses of Natalbany.
You don't need a shed, you need a storage solution. Yes, there is a difference. You have specific needs to fulfill, so buying just any shed will not fix the issue. You need the right shed.
So, what should you consider during your shed hunt?
What will you be storing inside? Answering this will help Randy determine the best size for your needs. He may even decide to steer you toward a certain style of shed based on your shed's purpose.
Do you need floor space to stay clear for large equipment/vehicles? If you do, you might consider the shed styles with built-in lofts.
What kind of clearance do you have to get into your backyard? If you're afraid a Cook shed won't fit your backyard, just ask Randy to set up a free site check. Then you'll know for sure.
What could your future storage needs look like? Consider what you might need 2 years from now too. You don't want to choose a storage shed that will only be helpful for 6 months. (Ask Randy about our trade-up program!)
Some of the most popular styles are the new Slim Shed which is a great option if you live in an HOA community. Or, if you need a garage and extra storage, we would recommend the Lofted Garage. No matter the style you choose, all Cook portable buildings come with warranties to back up our quality craftsmanship.
What kind of warranties?
A 5-Year Labor and Materials Warranty
A 50-Year Siding Manufacturer's Warranty
A 40 Year Shingle Manufacturer's Warranty
And a LIFETIME WARRANTY on all treated components.
Even if you decide to enter into our rent to own program, these warranties are still valid. See why so many of our customers choose our rent to own program:
No credit check to worry about.
Payments fit your budget.
You can try on your shed for size. You can trade up if you decide it's not the right size shed for your stuff.
You'll quickly own it!
As you search for more room for your stuff, stop by Cook Portable Warehouses of Natalbany. Randy will help you solve your storage needs within your budget.