Professional Window Tinting Services in Jasper, GA
When it comes to window tinting in Jasper, GA, our professional services are the perfect choice for enhancing the comfort, privacy, and style of your vehicle or property. With our expertise and high-quality window films, we offer a range of benefits that will exceed your expectations. Our skilled technicians are well-versed in the latest tinting techniques, ensuring a flawless installation that adheres to local regulations. Whether you're looking to reduce heat and glare, block harmful UV rays, or enhance the aesthetics of your space, our window tinting services are tailored to meet your specific needs. We take pride in using premium materials that provide exceptional heat rejection, durability, and clarity, ensuring long-lasting and visually appealing results. Trust our team to deliver exceptional window tinting services in Jasper, GA, and transform your vehicle or property into a more comfortable and stylish space. Contact us today to schedule an appointment and discover the advantages of our professional window tinting services.
143 Shelby Ln, Jasper, GA 30143


Great group of people and very easy to work with. Pricing was very competitive and fair.

Absolutely, the best customer service! Zach has done multiple trucks for me. I've never been disappointed. I highly recommend Zach!!
ONLY THE BEST QUALITY BRAND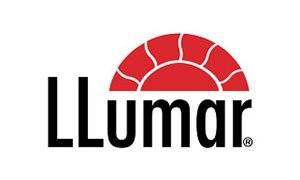 The world's leading film manufacturer with the most integrated and high performance window film!
We are dedicated to upholding high standards of quality and excellence, ensuring that our customers are fully satisfied. By paying close attention to every detail, we ensure that your requests are promptly fulfilled.
At Leonard Buildings & Truck Accessories in Jasper, GA we provide complimentary estimates upon your request.
As authorized dealers for LLumar, a renowned brand in the industry, we offer exceptional products that guarantee your utmost satisfaction and protect your valuable investment.