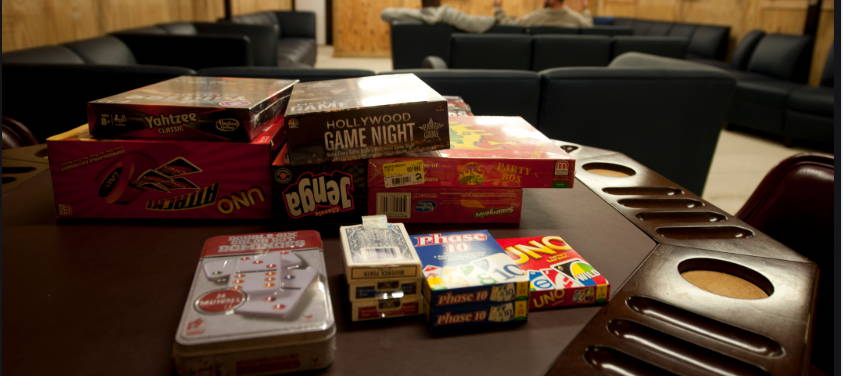 Preparation
For your dream entertainment space, you're going to need to do a few updates on your typical shed. That includes proper flooring and insulation and hiring an electrician to wire outlets. After that it is mostly up to you on what to include but here are some suggestions.
Dartboard
Dartboards are great fun, whether it's a standard bristle board or an electronic board. Bristle boards are standard sized and made of sisal or hemp. These boards are made for serious players. If you're just looking to play for fun, an electronic board is likely a better option. Electronic boards are plastic and are covered in tiny holes. "Landing" a dart on the board includes the dart going into on the many tiny holes which allow the internal computer to keep track of the score for you. Darts for electronic boards typically have a plastic tip as opposed to the sharp, steel-tipped darts of Bristle's boards. Much safer for amateurs.
Television Area
Whether you want to play video games or watch movies and TV. A television acts as an excellent centerpiece for any entertainment room. Bring in a comfortable couch and a wireless router, and you've got hours of entertainment at your fingertips.
Board games
Board games have a timeless appeal. Getting an old dining room table or even just a folding table allows you to play hundreds of different games. Just make sure to have storage for your new board game collection to allow it to stay organized.
Game Tables
If you have space, a ping pong, foosball, or pool table are great additions to your entertainment room. These can all offer many hours of enjoyment for anyone. Just be aware, these tables can take up a lot of room, for both the table itself and the players! Make sure to accurately measure out the space to make sure you'll have the room.