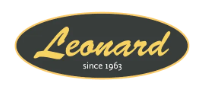 Leonard Celebrates Sumter Store Grand Opening

Wednesday, February 3rd, 2021
Sumter, SC: Leonard Buildings & Truck Accessories announced the grand opening of a new retail location in Sumter, South Carolina. A new retail business that specializes in manufactured buildings, sheds, trailers, and truck accessories. Leonard offers a unique one-stop-shop for the people of Sumter and surrounding communities to purchase sheds, trailers, and any accessories the residents may need for their lifestyle. 
"Leonard has been serving South Carolina residents since the 1970s, and we are more than pleased to be part of the Sumter, South Carolina community. It is rare for us to find a chamber, city, and community so welcoming and supportive of new business. For that, we are sincerely thankful," says Mike Pack, CEO at Leonard Buildings & Truck Accessories.
Mr. Pack wrapped up by stating how pleased the Leonard team is. "We are proud to serve the community of Sumter with our broad offering of quality trailers, truck accessories, and made in Mount Airy, North Carolina buildings, and sheds."
Features and benefits of Leonard include.
Free shed delivery within 30 miles 
The #1 distributor of LEER products in the Southeast
Discounts are available to all active and retired military personnel
All sheds and trailers are American made  
Jim Blackmon will be managing the Sumter store. Jim is a local born and raised Sumter resident and attended Sumter Christian High School and the University of South Carolina of Sumter. When asked what he is most looking forward to is Jim stated, "I am looking forward to working with a company that not only cares about its employees but the customers. Leonard prides itself on customer service, and it excites me to be a part of this new chapter in Sumter!"
Leonards' new store opening will be Wednesday, February 3rd, at 8 am. There will be door prizes and one grand prize winner who will win a $500 gift card to use at any Leonard retail location. To register for the grand opening drawing, you can visit our site at www.leonardusa.com/sumter-contact
Leonard has been building quality sheds, trailers, playhouses, animal structures, and custom buildings since 1963 in North Carolina. Leonard offers rent-to-own and no credit check on many of our in-store products. Leonard is proud to offer many name brands you know and trust like LEER, WeatherTech, Weather Guard, Curt, Go Rhino, BAK, Rugged Liner, and much more. We have a full line of truck accessories, including bull bars, step bars, hitches, floor mats, toolboxes, vent visors, van products, cargo management solutions for independent or fleet vehicles, and more!