Leonard's Lent a Helping Hand to Helping Hands Lemonade Stand
Hailey and Hannah Hager are living proof that helping others is addictive. What has started as a lemonade stand in a driveway, has turned into a mobile fundraising machine. They purchased a fully outfitted concession trailer from Leonard at cost! The trailer is equipped with professional-grade equipment. Trailers by Leonard are made in the USA, with exceptional materials and craftsmanship.
The girls' journey started in 2016 after their grandfather passed away. They reached out to their local homeless shelter and asked if they had any needs. Hailey and Hannah set a goal for $100 and ended up raising $208. They saw they were making a difference and wanted to keep the trend growing.
It's about making a difference. Giving back. Helping your community. Empowering young minds. Showing the world that GOOD DOES EXIST. Be the difference. Create opportunity. People NEED people. Two little girls, their parents, grandparents, friends, and the community all out to help with the Davidson County Student Lunch Debt - one lemonade at a time!
When they help to complete the task of the lunch debt for the 2018-19 School Year, they plan to help local schools/students with school supplies, make more homeless kits and distribute through the community and look for ways to help others through assisting with doctor bills, basic needs, or whatever the cause may be.
Leonard is proud of these young ladies. We are honored to be a small part of their journey.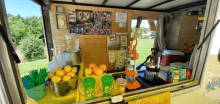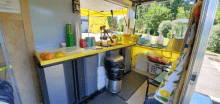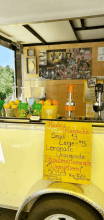 window.SHOGUN_IMAGE_ELEMENTS = window.SHOGUN_IMAGE_ELEMENTS || new Array(); window.SHOGUN_IMAGE_ELEMENTS.push({ hoverImage: '', uuid: 's-65e66f79-a0f1-4678-85c1-e5f529ef6f5e' })