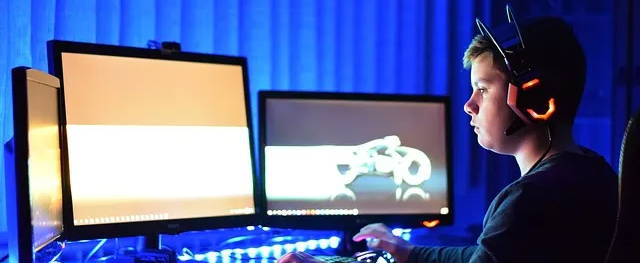 Gaming Shed? Do You Need To Get Your Own Place To Game?
Take a look at some steps you need to take to get your gaming shed.
A lot of people choose to fill their free time with video games. Whether your old or young you likely want somewhere you can play those games with relatively minimal interruptions. And if you live in a smaller house it's unlikely for you to have the space to spare to make some form of the gaming room. So, let's look into how you can go about transforming a shed into the ultimate gaming space.
Preparation
Whether you're playing on a home console, computer, or even handheld, you are going to need power. Getting power to your shed is a necessity. Most would go down the route of using electrical wire from your house to a fuse box for the outside shed.
Of course, you want your shed to be built with a foundation. After all, you don't want all that expensive technology just lying on the ground where it's vulnerable to water and rodents.
And then, of course, you will need the internet. You can go about this in one of two ways, either you can run an ethernet cord down to your shed, or, you can use telecommunication poles and Wi-Fi antennas to bring a wireless connection down to your shed. It is worth noting though that an ethernet cord would provide a much more stable connection.
You also need to worry about securing the shed. People are eager to steal technology and leaving your shed with zero security measures would be begging thieves to come in and have a look around. It is heavily recommended to get a secure lock and possibly even security cameras.
Interior
The interior of your shed is mostly up to your imagination, you can really do whatever you want. But here are just a few of our suggestions of what to include.
DESK. If you plan on using a computer at all in your shed, even a laptop, a desk is a necessity. Not only will it allow you to comfortably operate a keyboard and mouse, it can even serve as a spare surface to put bags, food, or drinks.
ENTERTAINMENT CENTER. The term "entertainment center" can seem broad but the main thing you want is something that will elevate your TV off the ground, while also acting as storage. This can range from a repurposed dresser to a large and complicated unit specifically built for this purpose. It's ultimately up to you and your budget.
TV. If you plan to have people over to enjoy this new gaming space with you or you just don't like sitting an office chair for long periods of time, getting a television is something that would spring to most people's minds. This will allow you to connect gaming systems, streaming devices, and even your computer to a much larger screen than a normal monitor. It will also allow people to be in a more relaxed position while viewing or playing.
FURNITURE. We've already slightly touched on this, but getting chairs, couches, and tables for your gaming shed is a very good idea.
GAMING SYSTEMS. Arguably the most important aspect of the gaming shed. Whether they are new or old, getting game systems to plug into your TV or monitor will provide near-endless entertainment. Figuring out methods to connect older systems into a modern television can be tricky but 100% achievable with the help of a few Google searches. Just be prepared to buy a lot of adaptors. Even a computer can fall under this category if built with gaming in mind.
Conclusion
If you want a space that is dedicated to gaming, a shed makes a great choice. They provide ample space while still not being in the way of anything in your house. Taking the necessary steps to convert a shed into a gaming shed can seem daunting, but if you are truly dedicated to the idea it is relatively simple. And if you need ideas for the aesthetic parts of this shed, the internet is overflowing with ideas.