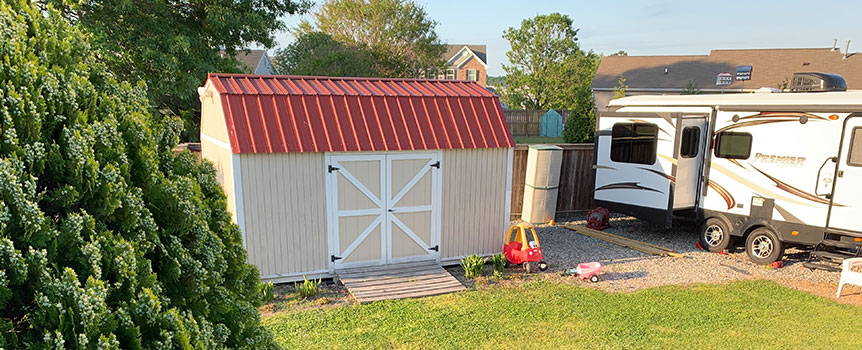 What Payment Options Does Leonard Offer?

Leonard Offers A Variety of Payment Options?

Paying for Your Leonard USA Storage Shed
A storage structure is an excellent addition to many homes and businesses. However, everyone has different storage needs and financial situations. At Leonard, we offer several ways to pay for your storage building. With multiple pricing options, you can afford a new shed, garage, barn, or lean-to while staying within your budget.
Outright Purchase - Any of our structures can be purchased in full upfront. If you have the funds, this is the simplest and cheapest long-term option.
Rent-to-Own - This is our most flexible way to pay. Rent a Leonard shed for a few months if you have a short-term storage project. At any point, you can pay off the remaining balance and become its full owner. No credit checks!
Financing - With a payment plan, you can own a Leonard building without needing a big lump sum. Monthly fees depend on your credit score and are worth the investment for a high-quality shed.

Since we build our own structures, customers get manufacturer pricing on every purchase with no middleman. We also sell pre-owned storage buildings that are still in great shape to save you even more
See Shed Pricing Instantly
If you're interested in Leonard's shed, you can see our specific prices (along with more information about our payment options) here.