Leonard offers a wide assortment of accessories for your Utility trailer. Each of our 56 factory outlets has a trailer service center where experts can help you select and install accessories for your trailer from parts we stock at the store and order from our warehouse for quick delivery. See below for a list of a few of the categories of trailer accessories we offer.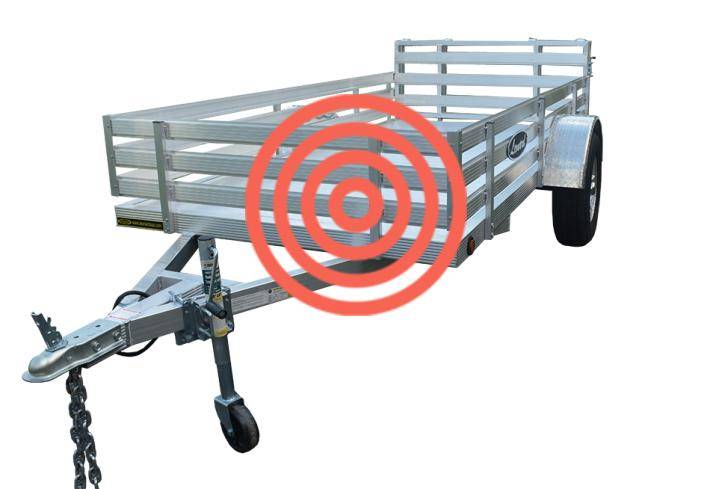 WHRZT GPS TRACKING SYSTEM

Don't be a victim of trailer theft. Thousands fall victim each year. WHRZT has developed a solution specifically for Utility, Aluminum, Dump, Flatbed, Tow, and Landscape trailers. The WBB-100 or the WJB-100 has been designed to hide in plain sight while updating its location every 15 minutes. With movement detection, WHRZT will send you a text or email alerting you your trailer is moving. With GEO-FENCE capability, you will know when your trailer has entered or exited a specific location. It comes with a mobile app and web-based app that allows you to track your trailer at all times and see the history of the movement. It's easy to use, affordable, and provides peace of mind knowing the location of your trailer at all times. Where's it going? Where's it been? WHRZT!
Google Map View
Status Updates
Geo-Fencing Option
30 Day History Storage
VIN Registration
Single Unit or Fleet View
Maintenance Reminders
Customizable Images
10 Minute Updates
Weatherproof
Rugged
Discreet
Simple installation
BASKETS MOUNTED ON TRAILER

Trailer Baskets are perfect for those with tools that need to be locked up at the site and organized away from the general cargo.
We offer them on custom ordered units, or you can add one to a stock unit trailer at the store. We offer them on 5, 6, and 7 wide trailers. They can be mounted either 10" or 24" above the top rail. Pictured left is a 24x24x76 basket mounted 24" above top the rail.
TRAILER RACKS - [LANDSCAPERS]

Leonard works with Landscapers to help us engineer our landscape models, which has influenced our entire line of utility trailers. We understand that your tools are your living; therefore, you need to be able to access them and keep them organized and stable for the haul to protect your investment. We make and have racks available to meet the needs of your work demands. One of our trailer specialists will be happy to walk-through your options.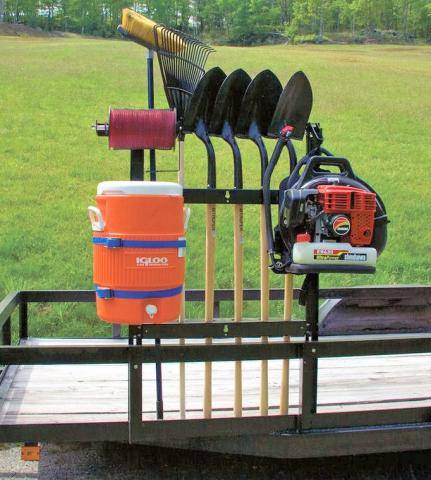 Trailers by Leonard come standard with heavy-duty fenders painted the color of the trailer (usually black), but for some applications, it just makes good sense to jazz it up a bit with ATP or polished metal fenders.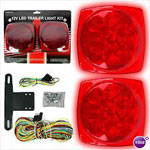 LED lights get the job done better and pull less juice from your truck battery, which can make a big difference if you are parked for a while. Some Leonard models have this as standard features, and some are offered as an upgrade. We stock some at most of our stores in case you have an older trailer that you would like us to help upgrade.
TRAILER COLOR UPGRADE OPTIONS


Black is standard trailer color
We offer two sets of additional stock colors for our utility
Set 2 is slightly more expensive than set one.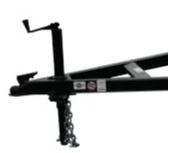 JACK AND COUPLER UPGRADES

Leonard offers several different types of trailer tongue jacks and jack accessories