UnderCover Tonneau Covers

Leonard will not be beaten on price

Leonard stocks hundreds of UnderCover bed covers in all styles for nearly all applications. We will not be beaten on price, and our service technicians are experienced and careful. They will help you select the right style, fit, and color. The technicians will also install the cover and show you how it works.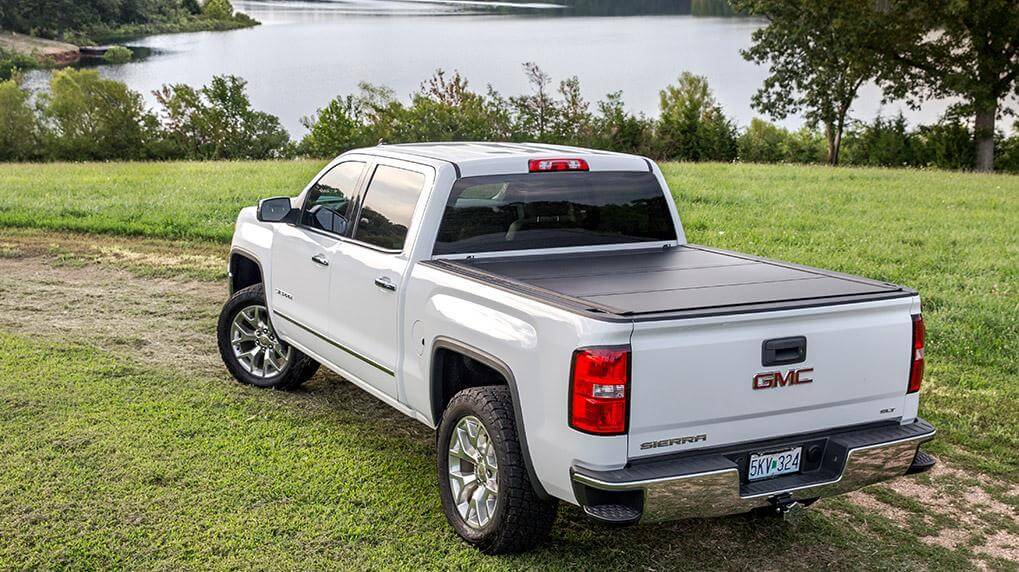 A hard folding truck bed cover that comes standard with overwhelming new features and is topped off with an alluring matte finish. The Ultra Flex is in a category of it's own. From the irresistible outward appearance to each component beneath the cover, the Ultra Flex has been carefully crafted to be the ultimate all-purpose truck bed cover. Unique features that come standard with each Ultra Flex include a carpeted under panel for a finished look, a Saddlebag storage box for convenient out of the way bed organization, a dual rail LED bed lighting system for luminous bed lighting day and night, and an easy-close tailgate seal. Multiple riding positions allow the end-user to ride with full access to their bed, and full weather protection is available for the bed if the cover is in the fully closed position. Ultra Flex is a no-drill application and can be installed and removed easily with our newly designed "L-Rail's." What's more, the Ultra Flex is backed by a 5 year warranty, making it the most desirable folding cover on the market.
ULTRA FINISHED UNDER PANEL - A refined, yet Ultra-tough carpet-like finish gives the Ultra Flex a look and feels far beyond OE Standards.
ULTRA EASY CLOSE TAILGATE SEAL - Shut your tailgate with ease without ever having to lift that last panel.
WEATHER RESISTANT - Rubber seals and drain tubes channel water away from and out of the bed.
SLAM LATCHES - Ultra Flex panels automatically latch to the covers mountings rails, making it simple to operate from either side of your truck.
PROP RODS - Prop rods conveniently stow in rubber-coated clips and stay out of the way.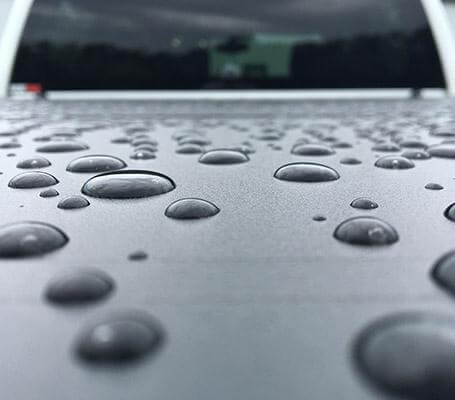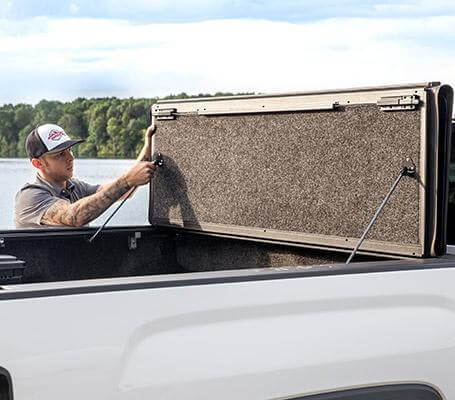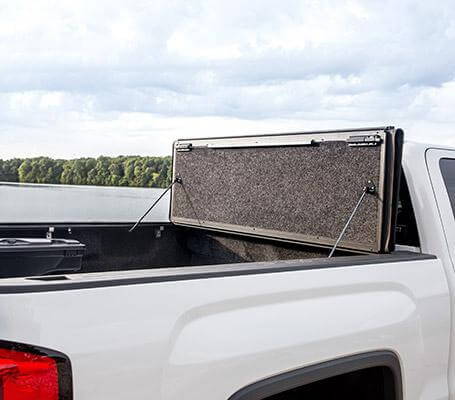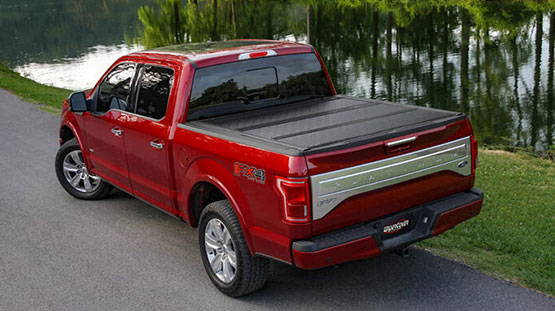 We are introducing the next generation of folding covers – the UnderCover Flex folding cover. Flex combines the best of both worlds, the security of a hard locking cover and convenience of a soft roll-up cover. Constructed from the best materials available, Flex will withstand the abuse Mother Nature throws at it and keep coming back for more.
Low Profile – Ultra-low profile design rests inside the bed rails allowing for a very sleek look.
Full Access – Built in prop rods secure the cover allowing your truck to be driven with the cover fully open.
Easy Removal – Entire cover can be removed in seconds with no tools needed.
Secure Design – Plastic buckles and straps are included to secure the panels in the partially open position.
FRP Composite Panels – Lighter, stronger, and higher dent resistance than aluminum.
Weather Resistant – Rubber seals and drain tubes channel water away from and out of the bed.
No Drill Install – Clamp-on no-drill installation on most applications
No other folding cover can match the Flex for versatility, security, and function. Covered or uncovered, always, and option with UnderCove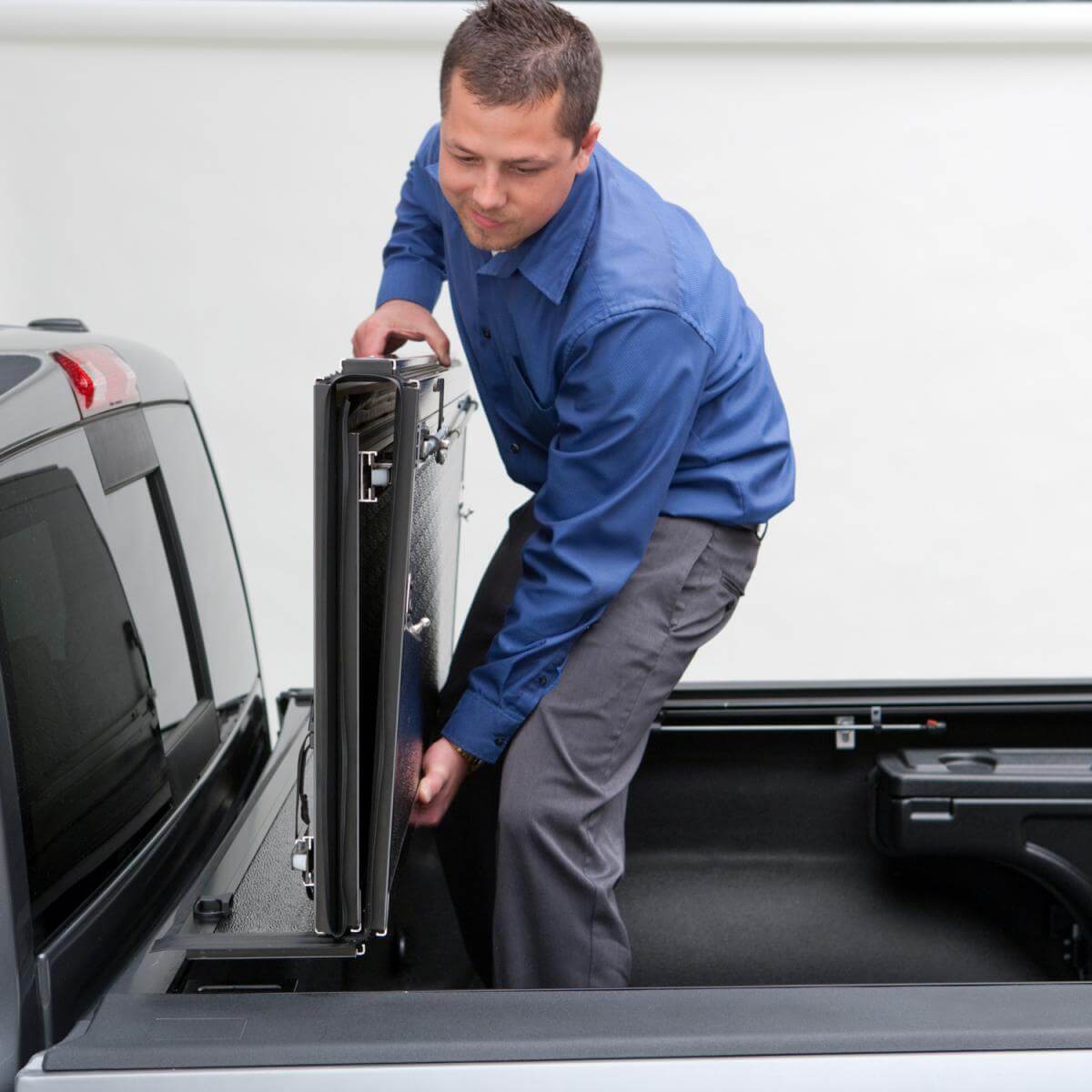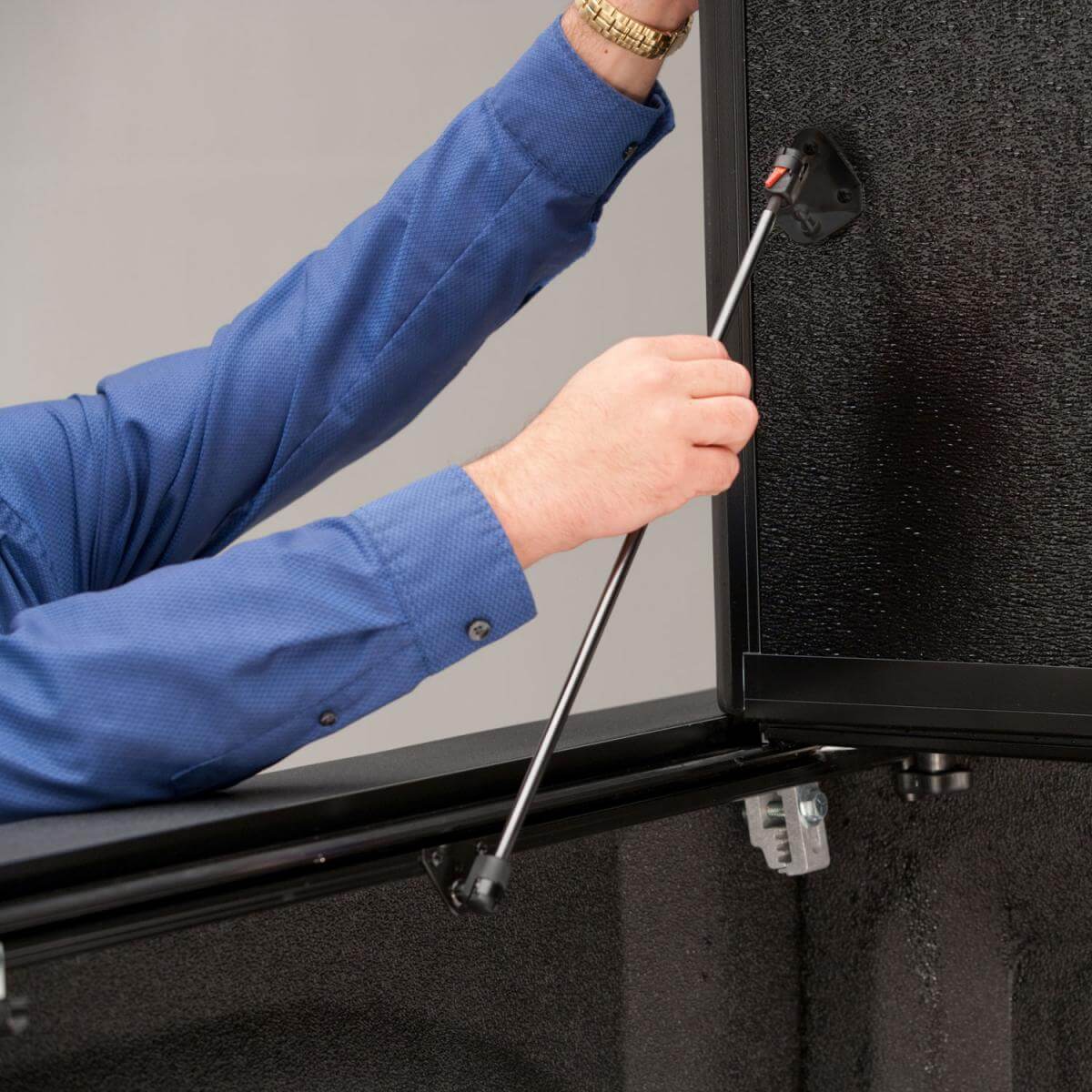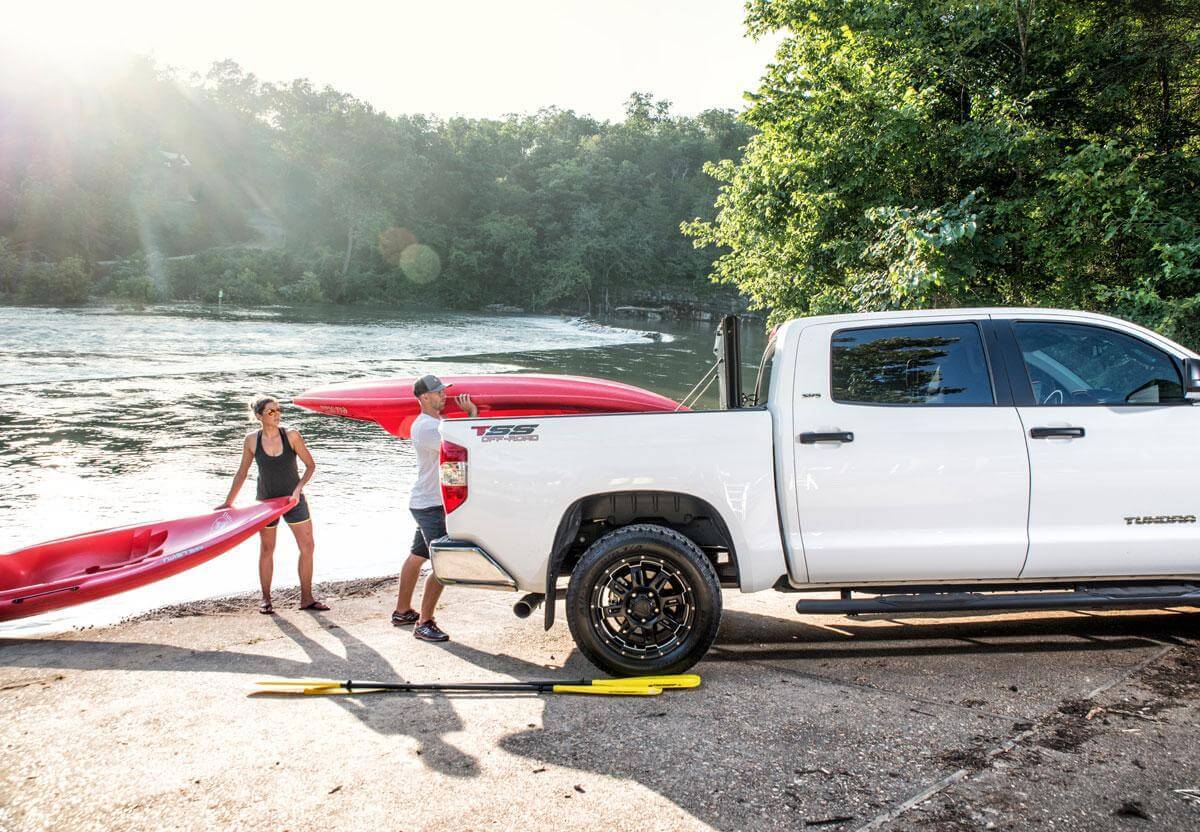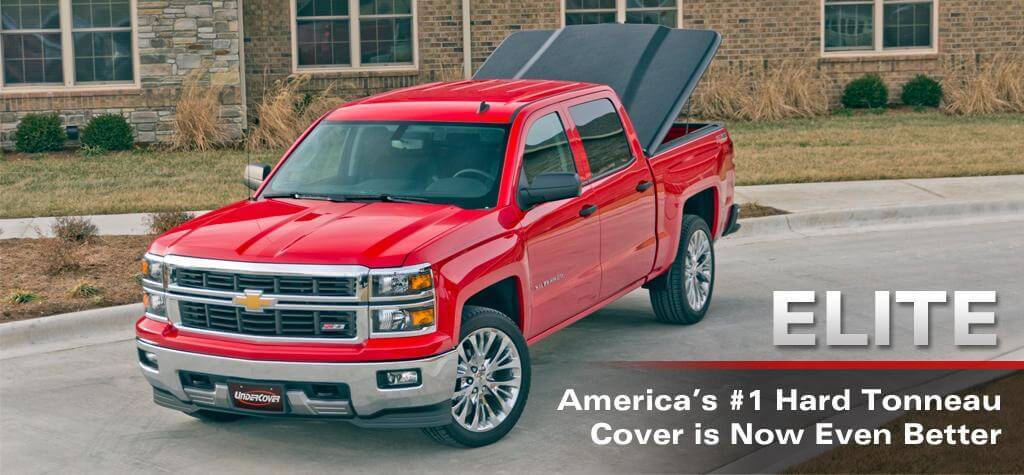 The Elite by UnderCover is the most refined UnderCover to date. It is meticulously designed, engineered, and produced, but it's the remarkable features that set it apart. Starting with a completely new design, adding the handle to the back, BOLT® lock cylinder, and a brighter, removable LED light, we have made America's most popular tonneau cover even better.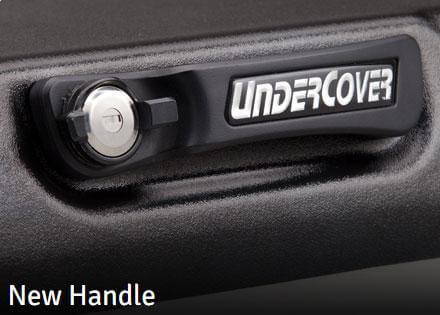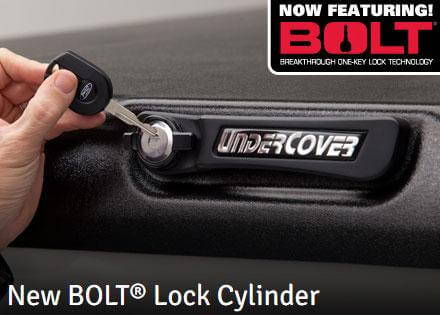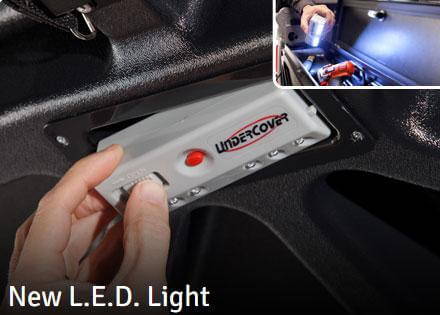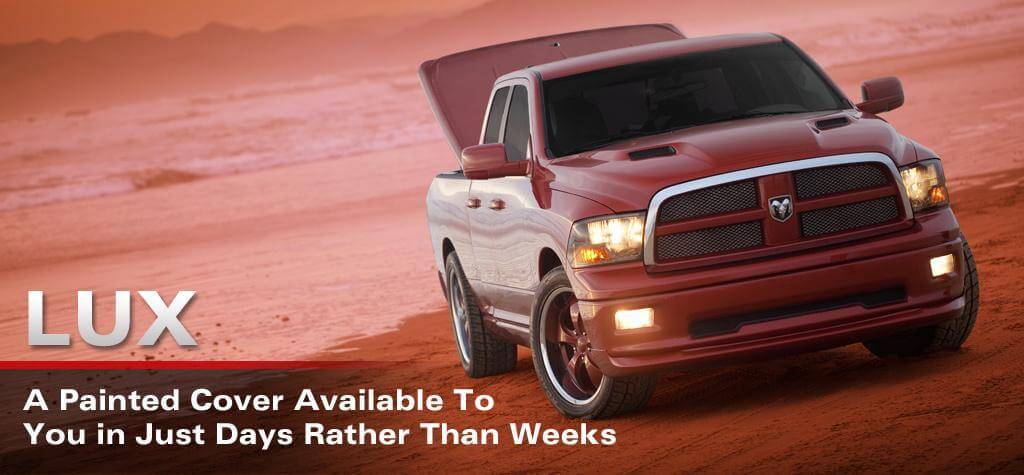 With a low profile, weather tight design, this cover will look great on your truck. It's even factory painted to match the color of your truck. The hinge is even concealed to provide a tighter fit to your truck bed.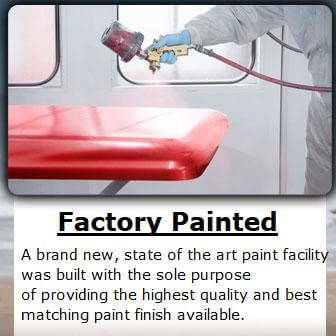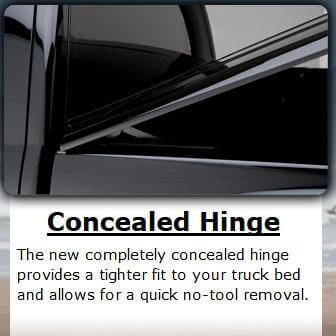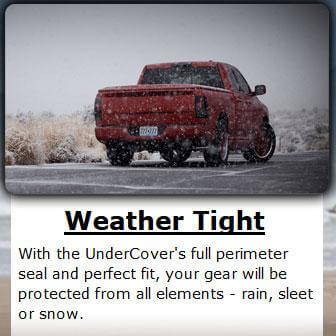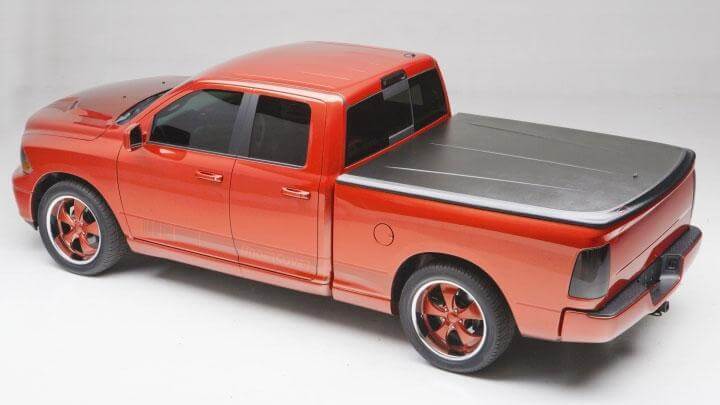 The Undercover SE has capitalized on the original award winning Undercover hard tonneau cover with a classy look and some additional functionality. The center-point twist lock makes locking your tonneau cover much easier than the dual locks, and the sleek design with mild ribs and a curved rear spoiler give your truck a more custom look.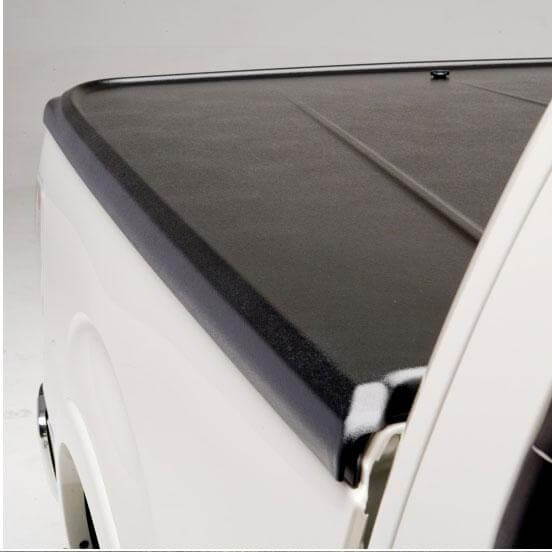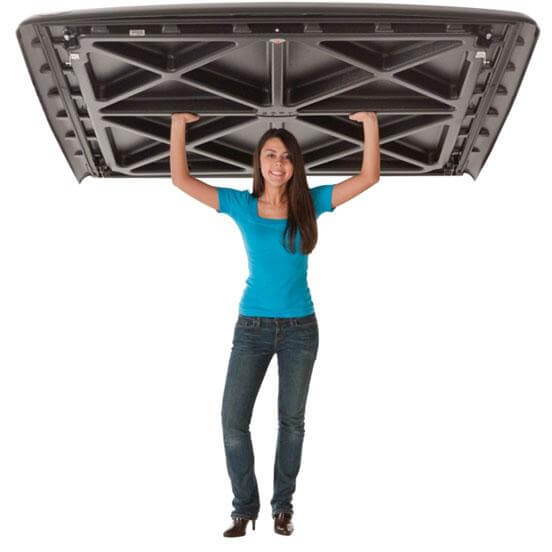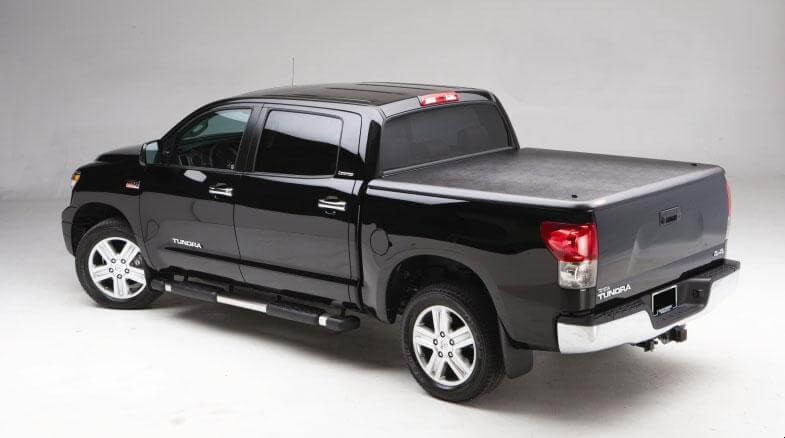 The Undercover Classic is the original ABS hard tonneau cover. Undercover keeps improving their first cover, and it continues to be one of the most popular covers ever made. The Classic weighs in at a light 58 lbs but is still one of the most secure covers available. It has an LED light for a convenient view of your cargo at night. This Undercover provides a classic hard tonneau cover look. Each cover comes with rails/clamps that are custom made to fit your truck. Installation takes about 30-45 minutes, and you can easily remove the cover for full bed access.