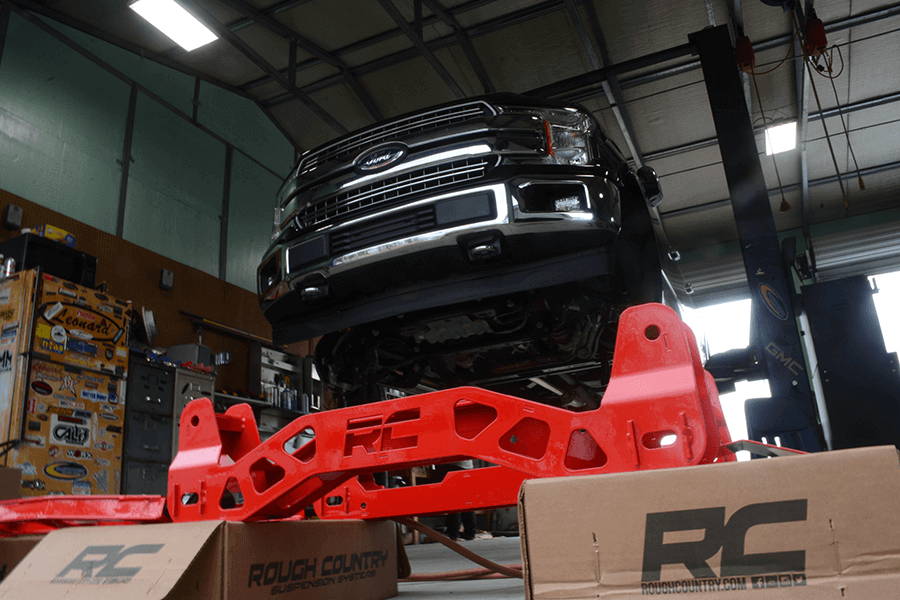 Part 3 Of The Black 2018 Ford F150 With Morimoto Headlights And Halo Lights Around The Hostile Wheels

Hey guys, Brandon at Leonard's here
Finally gonna finish up the big black truck we've talked about a couple of times.
It's been a while, we've just had so much stuff rolling on this truck.
It took a little bit to get it done.
If we just step over here, we'll show you what we got
Gonna start at the front, we've got the Morimoto Headlights and foglights, all LED.
Nice replacements, these things are sweet!
When they come on, they have the nice halo lights going all around.
Those are daytime running lights alongside the nice LED foglights
If you come around, we've got the Hostile wheels and tires.
Fuel tires, with spiked lug nuts.
We have the rock lights, and wheel rim lights, so this truck's gonna light the world up at night.
We installed the Rough Country vertex, coilover reservoir kit on this truck.
Really smooth ride on this truck.