Getting a quality potting shed couldn't be easier with Leonard.
What makes a Leonard Potting Shed better than the rest?
Leonard has been building sheds and potting sheds for over 50 years. You are buying directly from the factory. There is no middleman adding unnecessary cost, and you customize your order to create the shed that is perfect for you. We deliver and set it up for you - NO HASSLE. Most units ship with a temporary floor that is removed at delivery (obviously plant, herb, and flowers require regular watering which will damage even pressure treated plywood). We can set up on a pad you pour in advance, gravel area, or even on semi-level ground. We will block and level the unit during delivery.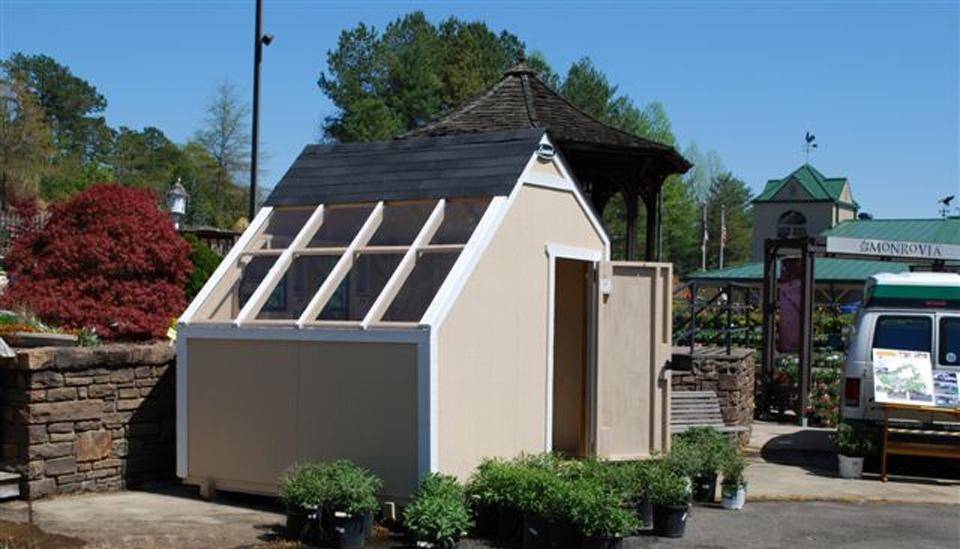 GREENHOUSE POTTING SHED STYLE [DISCONTINUED]

A Leonard's POTTING SHED is 8 x 10 and is built with a 2x4 stud frame with steep pitched modified A roof (shingle, arch shingle or metal) with wide coverage plexiglass for the sunny side. The side door leads to a spacious interior with plenty of room for tools and wide main plant stand shelf is standard. This model usually ships with a floor.....