Leonard trusts B&W Hitch for good reason:
Let's face it, Americans love towing. There's something about hooking up to a big load of prized horses, or a backhoe or pulling an RV across a mountain pass that encompasses the freedom that we love. You've got a lot riding on your hitch and those relatively small pieces of engineered steel play the leading role in keeping your truck and your trailer connected. The hitch matters to your safety and the safety of our roads.
That is why we treat the manufacture of your trailer hitch with the respect it deserves. For one, we insist on American-made steel, like the sheet steel we buy from U.S. Steel out of Gary, IN or the round bar that becomes the gooseneck ball made at a mill in Norfolk, NE. In a product where the strength and flexibility of the steel can mean life or death, we trust the U.S. steel mills with their finely controlled processes and specifications we can trust.
A hitch is only as good as the welds holding it together. We insist on making those welds under our roof. And the hard-working, skilled Americans that make the welds do so according to the ASTM Welding Standard (American Society for Testing and Materials). We wouldn't have it any other way.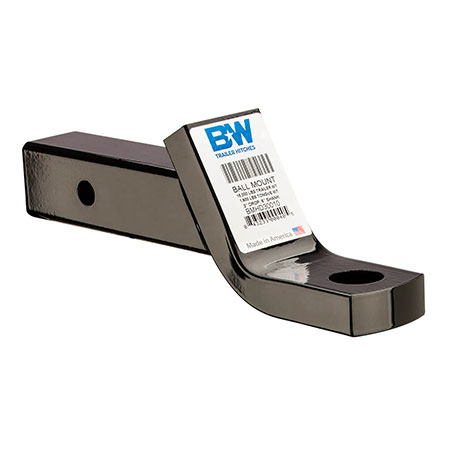 Leonard is experienced with Gooseneck Hitch Installations
Like Chris Long with Long's North West Hitch in Arkansaw, Leonard has 54 service centers and installed over 10,000 hitches in the last two years.
Gooseneck Hitch | B & W Trailer Hitches
The B&W Turnoverball Gooseneck Hitch converts to a level ball in seconds, making it easy to tow when you need to put converts to a level bed when you don't.